Everything you've ever wanted to know about hair toppers!
Hey Queen!
First of all, I wanted to say I'm SO GLAD you found us ❤️ If you're going through hair loss or your hair is thinning, you've definitely come to the right place. There is so much information out there, and I know how difficult it can be to find the answers you need.
I started losing my hair when I was 19, and I totally understand how hard it can be to find a solution- and then how confusing those solutions can be.
On this page, you're about to have all those nitty gritty questions answered. So get comfy, grab a coffee and let's chat through all those things you've been dying to know.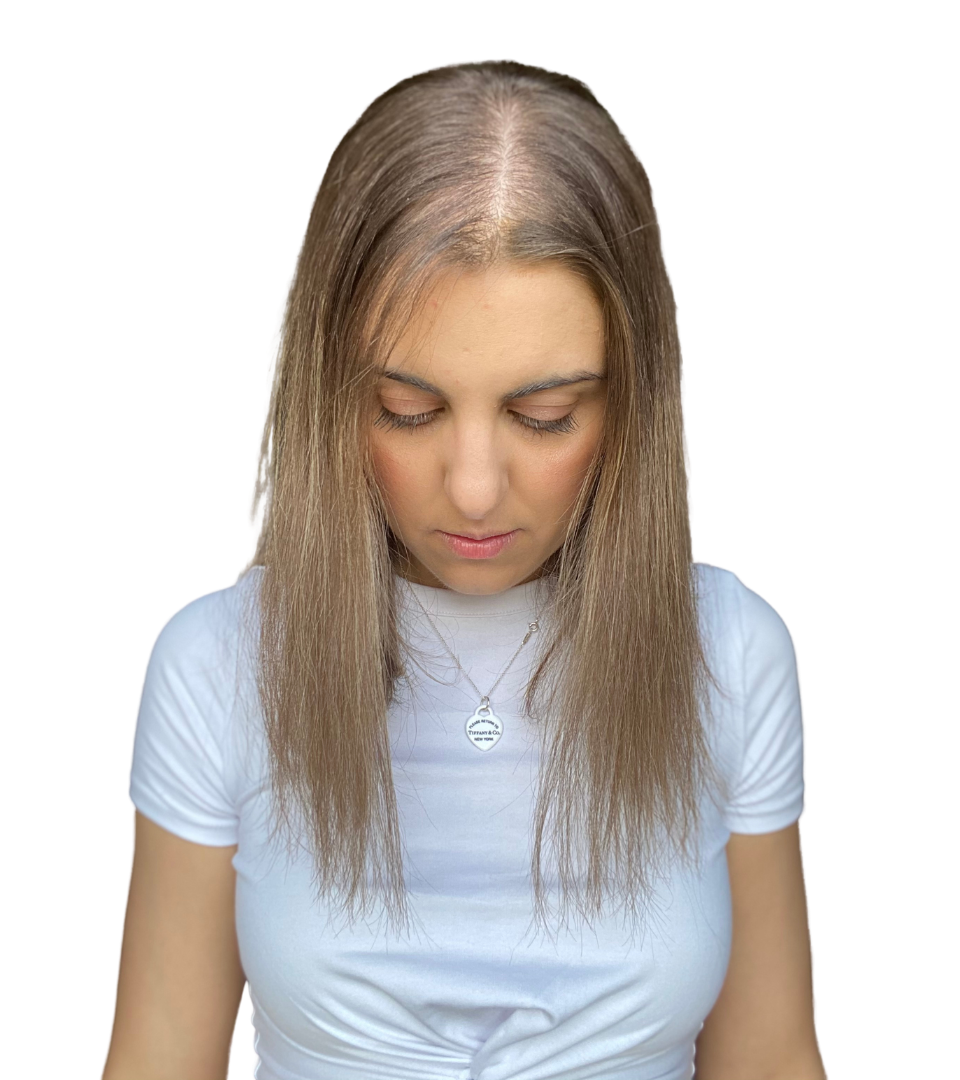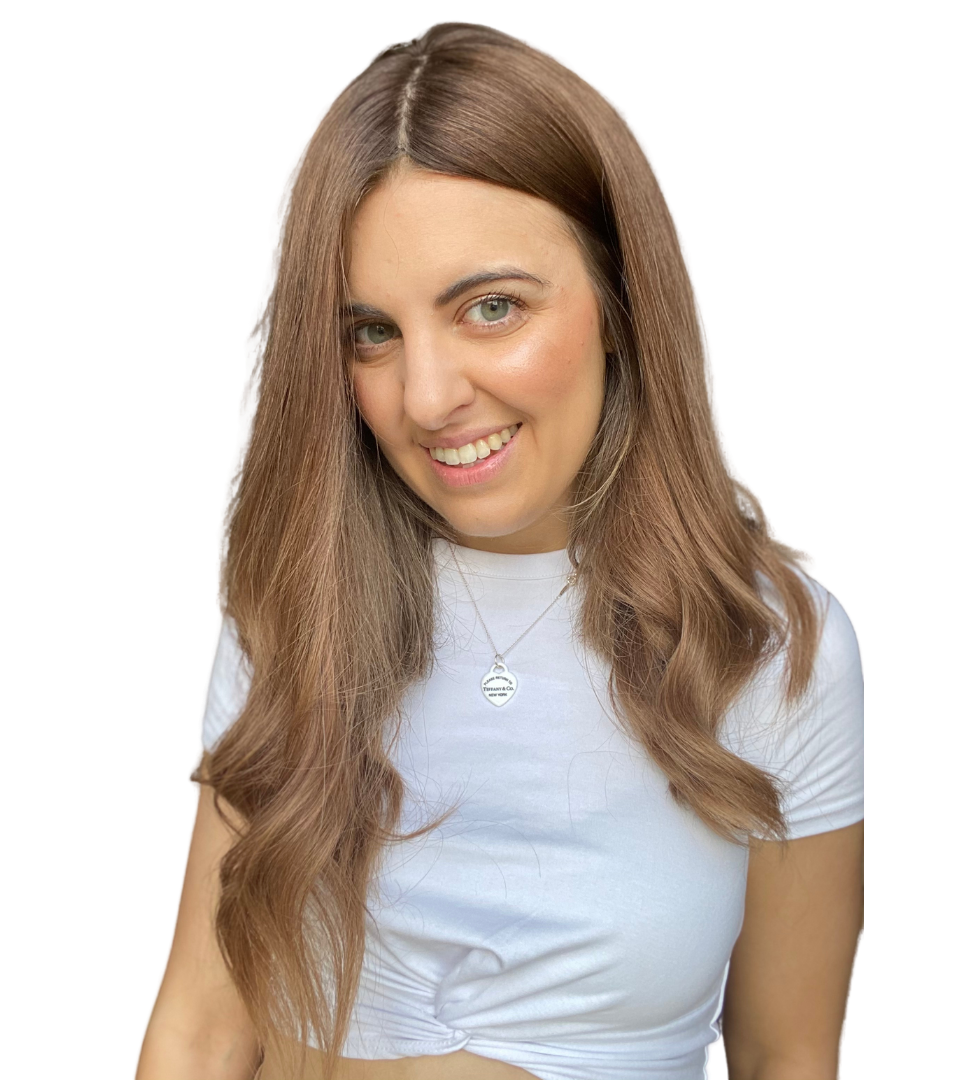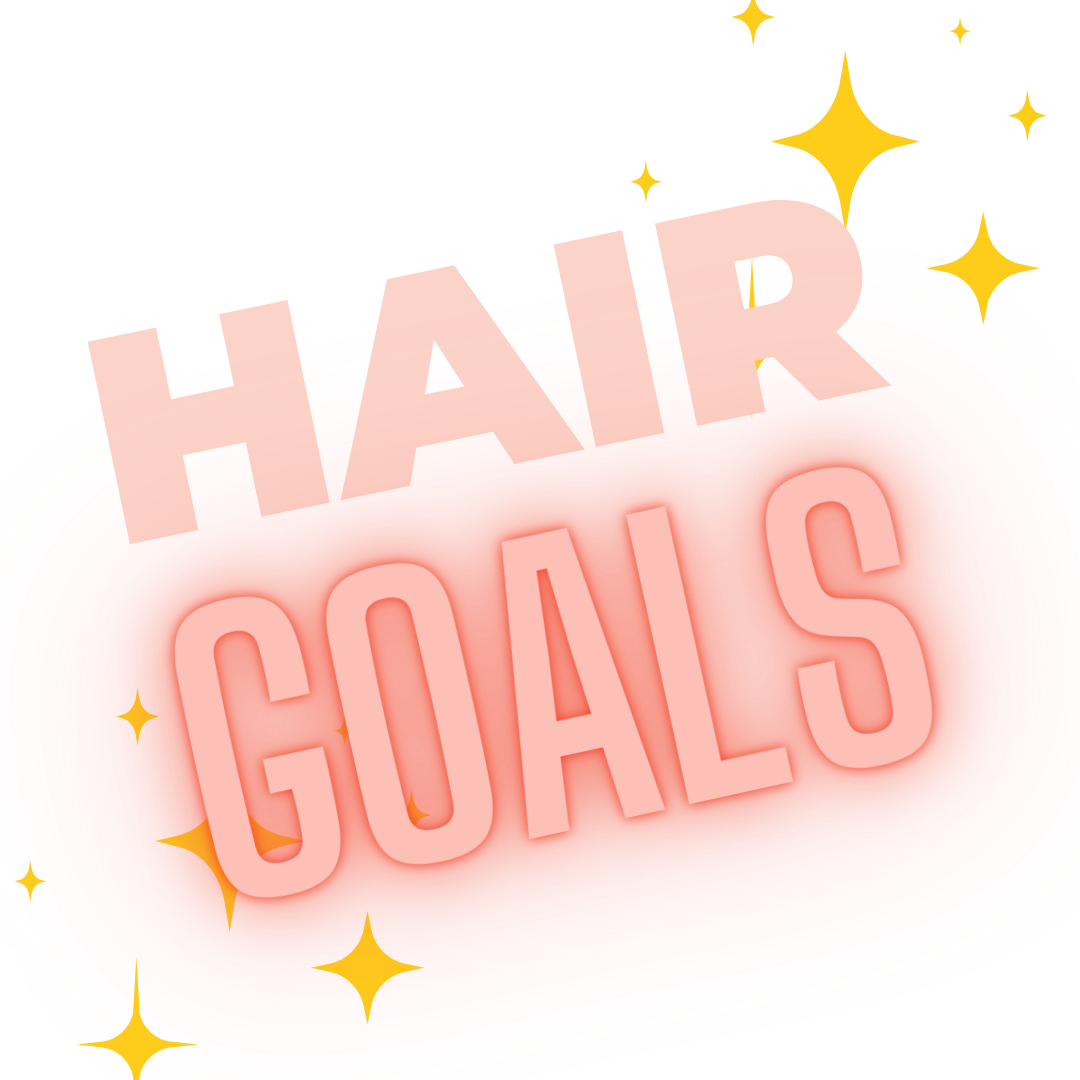 Topper? What's that?
Most people know what extensions are, but toppers- not so much. I like to think of toppers as a hair extension for the top of your head. Watch this video to find out exactly what a topper is.
So who wears toppers? The short answer, anyone! Our toppers are specially designed for ladies who have thinning hair or hair loss to cover the crown area of the head. But this doesn't mean toppers are just for women with hair loss! We find so many women just want to add more volume for that super model look, without having to style their own hair to achieve that! (Did I mention that you only need to style the piece ~once a month. Um, HELLO, lazy girls' dream!)

Not Sure If You Need A Wig Or A Topper?
There are a few key differences between toppers and wigs.
Toppers are designed to blend with your own bio hair, whereas a wig will cover all of your hair.
Some ladies, with plenty of hair to blend with, will still opt for a wig because it means they can tuck their own hair up and not have to worry about blending at all!
This video goes through all the differences between wigs and toppers so you can figure out which is the better option for you!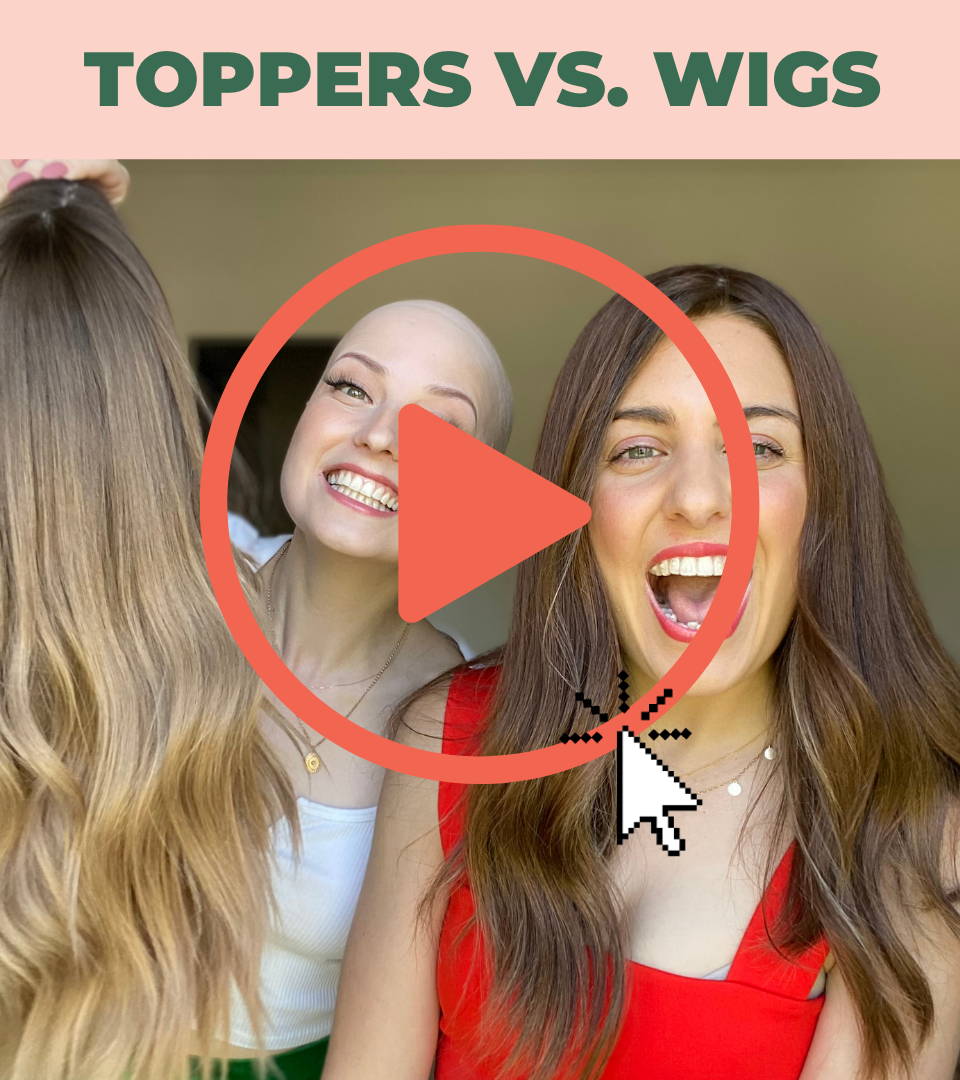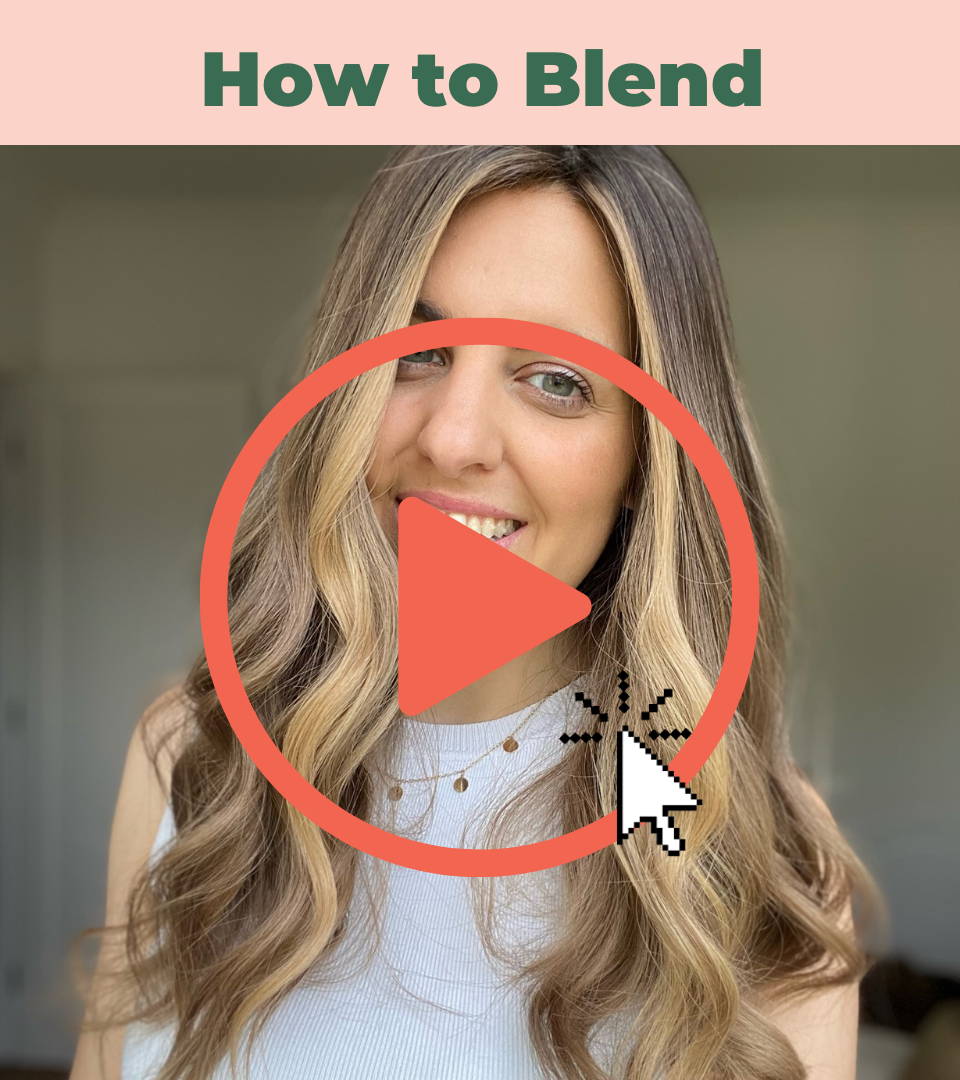 Can You Tell Me More About Blending?
Blending your topper in with your own hair seems a little scary at first. How are you going to make that blend look completely undetectable?
Once you get the hang of blending, it is seriously going to cut down the amount of time you spend doing your hair each morning! Click HERE to watch a video of me putting mine on in 10 seconds!
We are the experts when it comes to getting that perfect blend! Watch this video to get all our top tips!

Will People Know My Hair Is Fake?!
This is a question we get asked ALL THE TIME! Will people know I'm wearing a topper? Are hair toppers noticeable? Can hair toppers actually look real?
Watch this video to find out my opinion on this. Spoiler alert: People hardly ever notice unless you tell them.
Whilst you're at it, click HERE to find out our top tips for wearing hair for the first time, and click HERE for our tips on telling people that you're wearing hair.

I'm Ready To Get My First Piece, Now What?
I remember the day I said to myself, 'Okay, this is it, I'm going to take the plunge and buy my first piece!'. It was SUCH an exciting feeling knowing that I was no longer going to let my hair hold me back from whatever I wanted to do. So many dinner plans cancelled because I felt so crap about my hair, so many hours spent counting the hairs that fell out in the shower. NO MORE!!
So I went searching for my first piece, but I found, quite quickly, that I had NO IDEA what I needed. I had so many questions, 'But, what is cap size?', 'How do I pick the right colour?', 'Is human hair worth the price?', 'How long will it last?' It was super hard for me to get answers to all these questions.
That's why we offer FREE VIRTUAL CONSULTS! Georgia, our resident topper expert, can talk you through all those burning questions.
Consults are super casual and we can chat all things toppers and hair loss. Can't wait to chat face-to-face!

Ok, So You've Booked Your Consult. What Else Do You Need To Know?
There are three things you need to think about when you're trying to find your first piece; Cap size, length and colour.
Let's start with cap size! Cap size isn't as scary of a question as you might think. Cap size isn't to do with how big or small your head is (this is important for wigs, not toppers), it's to do with where the clips will be sitting on your head. You don't want to be clipping into any sensitive areas!
At Lusta, we stock three different cap sizes, 7"x7", 8"x8" and 9"x9". Watch this video to find out everything there is to know about cap size.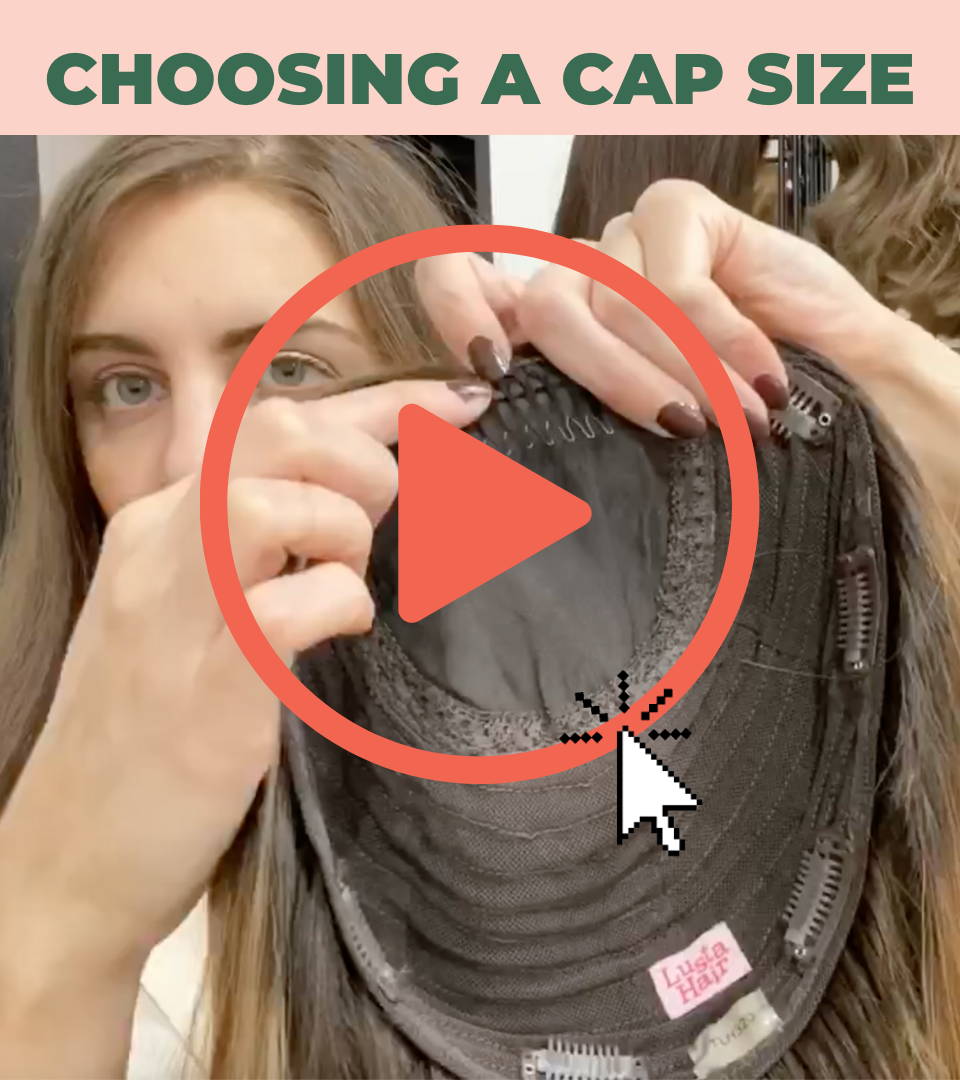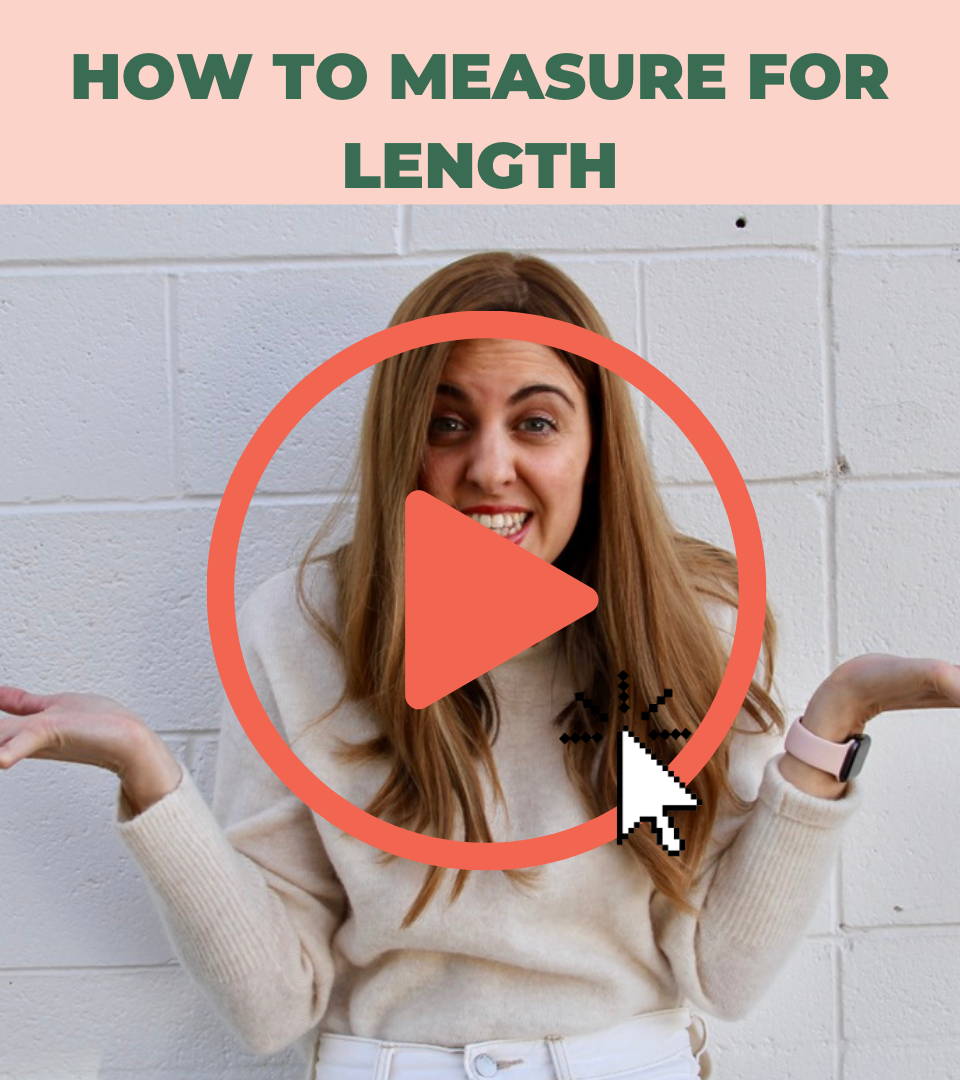 What Length Do I Need?
Ok, so now you know everything about cap size, let's talk about length. Different hair companies may measure pieces slightly differently, so it's good to check how the pieces are measured at the company you're purchasing from.
At Lusta, we measure from your middle part line to the ends of your hair. We suggest opting for a piece that is 1-2 inches longer than your own hair, to allow for styling and your hair growing. Can your topper be a lot longer than your bio hair? Watch THIS video to find out.

Surely I Can't Choose The Right Colour Online?!
This is the question that I was most fearful of when I bought my first piece. How am I going to get the right colour ONLINE?! I didn't think it was possible to match my super unique hair colour to something on a website.
That's why we have Georgia, the colour mathing GENIUS! Watch this video to find out how to take the best photos to send to us to match your bio hair to a topper PERFECTLY!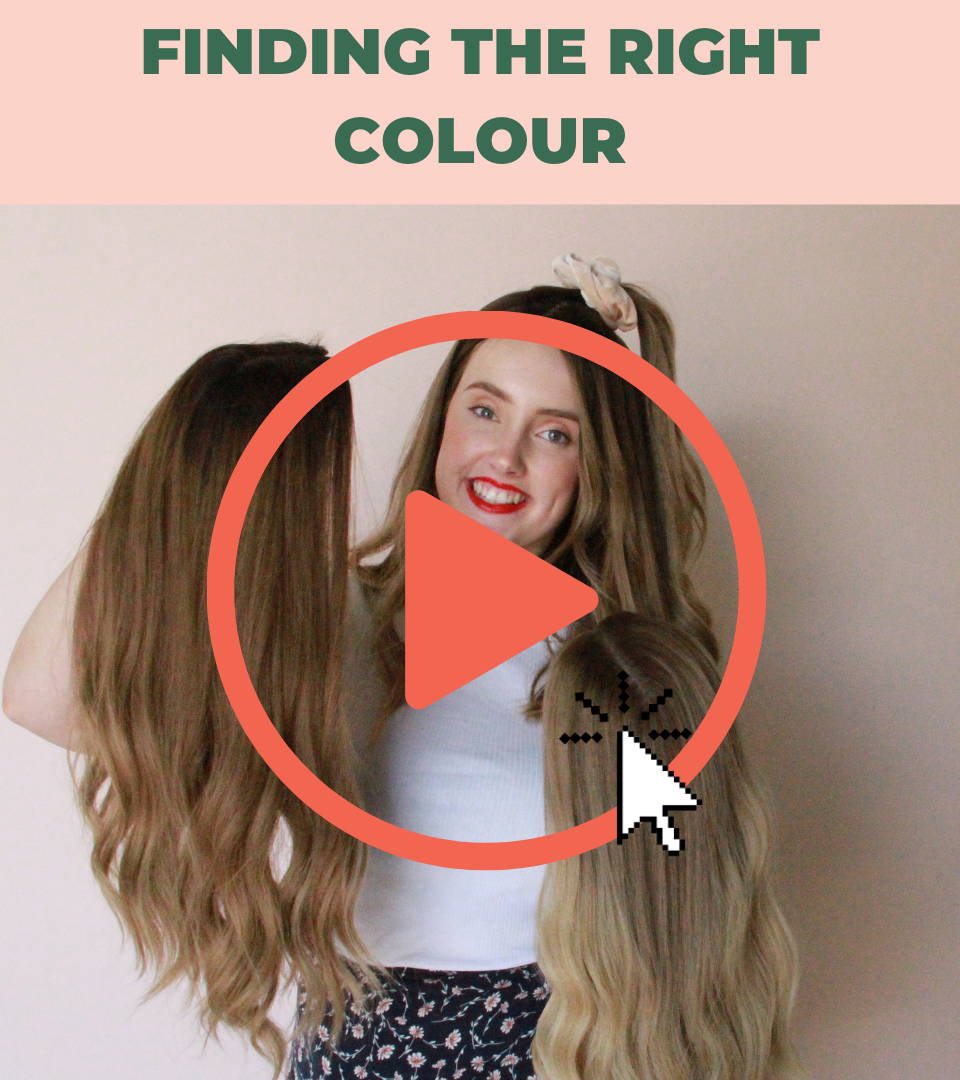 Lusta Customisations
Make Your Piece Your Own!
Sometimes straight off the rack doesn't work for everyone. Maybe you have bangs/a fringe, or maybe your roots are a little darker. We totally get that everyone's different and that's why we offer customisations to your piece by the best alternative hair stylists in the WORLD! We can achieve the hair you've been dreaming of. These videos go through the custom colour and cut options we offer!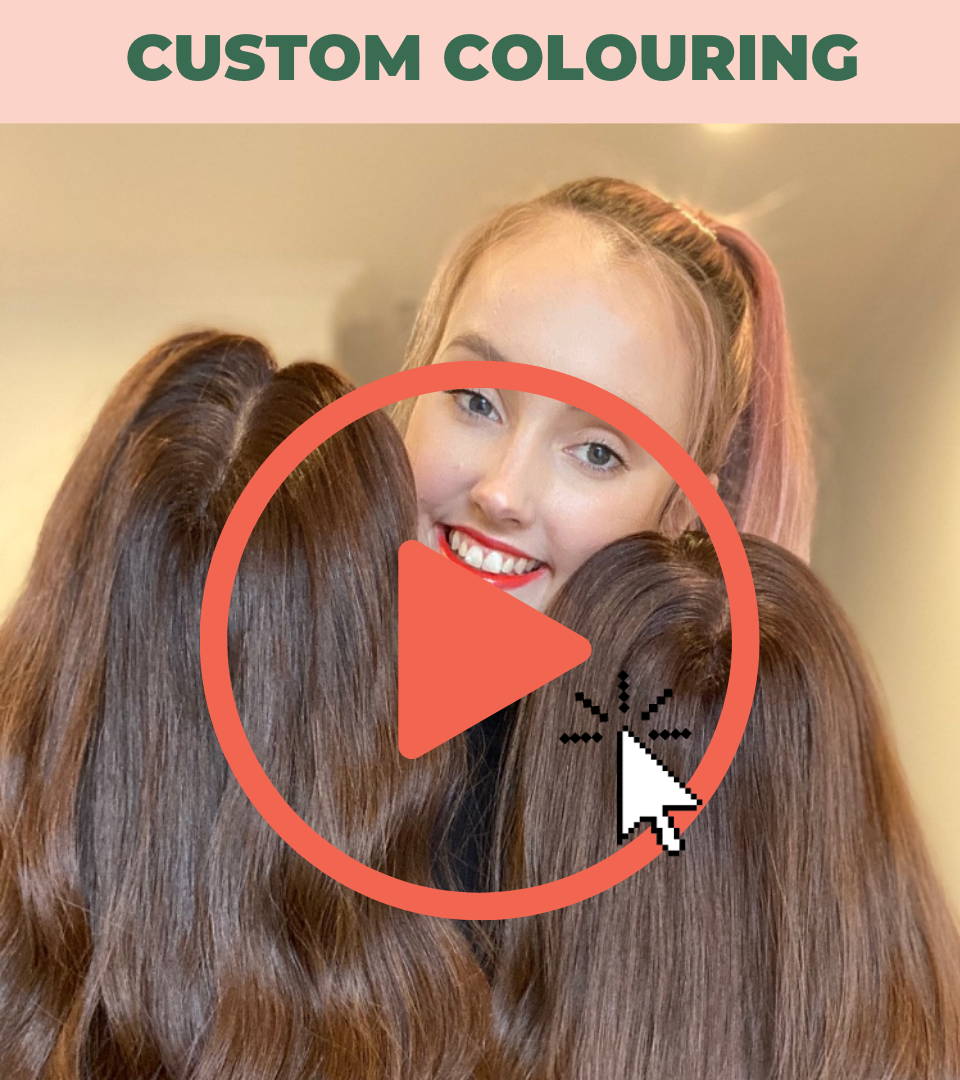 What quality is your hair? I've heard of different 'grades' of hair, what's yours?
So here's the tea... 'Brazillian grade', 'Euro hair' and other words like this you may have heard, are actually just fancy marketing terms that were made up by the hair industry and don't refer to the origin of the hair at all. What this really refers to is the coarseness/texture of the hair. It's a little complicated and so many voices say different things. At Lusta Hair, we have the highest quality 100% remy human hair. "Remy" means that the cuticle of the hair is in tact and is all going the same direction in your piece. This is crucial for the hair to remain smooth and tangle free and last a long time. Our hair is sourced globally, is strong and healthy and the texture is smooth and silky. The hair strands are quite fine but not the finest, whispiest hair grade as we prefer our hair to be able to hold a style.
Wearing a topper with a widow's peak?
Having a widow's peak is actually a HUGE advantage when blending your topper. Click HERE to watch our video all about blending with a widow's peak.
How is the cap constructed?
Can you go swimming in a topper?
This is a question we get asked a lot! You can definitely wear your piece in the water, but do note that this may shorten the life span of your piece (especially in chlorinated water). Some people opt to wear an older or inexpensive piece when going in the water, so as to preserve the longevitiy of their everyday piece. You may also want to wear a headband to prevent the force of the water from pulling on the clips. Click HERE to watch this video of our wig expert, Holly, going to the beach in her wig.
Do you have curly/wavy hair?
Naturally curly hair is very difficult to source, so we don't commonly stock naturally curly pieces. Our curly girl customers will either straighten their hair to match the topper, or curl the topper to match their hair. Click HERE to watch our curly hair tutorial. Another option is to have the piece permed to match your bio hair.
I've heard you can get more hair loss from clipping in a piece? Is this true?
This is called traction alopecia and it is caused by harshly clipping something into the same spot every day. We avoid this in two ways. Firstly, we suggest if you are experiencing sensitivity when clipping in a piece, rotate the clips you use each time you wear your topper. This means you aren't putting pressure on the same bit of hair day in and day out! Secondly, our Lusta clips are better than other clips on the market as they've been specifically designed with this issue in mind. They're the softest clips you can possibly get! Watch THIS video to learn more.
Of course wearing a piece is hotter than wearing nothing at all, but it's not as noticeable as you'd think. Wearing a topper is similar to wearing a light cap or hat. As long as you can tie the piece up to get it off your neck (which you can definitely do with our pieces), you probably won't even notice you're wearing it!
How long do hair toppers last?
With excellent care, our pieces will generally last 2 years. Actually, some of our customers have been wearing them much longer than this. But do not fear, the hair will not just spontaneously combust haha BUT you may notice the texture of the hair will slightly change. Around the 1-2 year mark, many of our customers look at purchasing their second piece and use their previous piece for beach outings or cutting some fun bangs! What a luxury to have more than one hair option!
How do I care for the piece?
Still have more questions?
Get in touch with us! We are always, always, always here to answer your questions ❤️
Can't wait to chat with you!