Don't think finding the right wig size is possible? Think again.
Calling all Petite Sized Wig Wearers!
Lusta has your perfect piece!
Ahh- the endless search for a wig that fits (and also doesn't just come in one colour!). If you have a smaller head, finding the right wig can be a #struggle.
The struggle is over! At Lusta, we stock wigs sizes from extra small to large. We want everyone to be able to enjoy the Lusta magic, so that's why we've created a range of wigs specially for our petite ladies.
We'll guide you through the entire process, from helping you to measure your head for the correct size to getting acquainted with your new wig once she arrives.
We offer FREE virtual chats to help you get started. Book yours via the button below.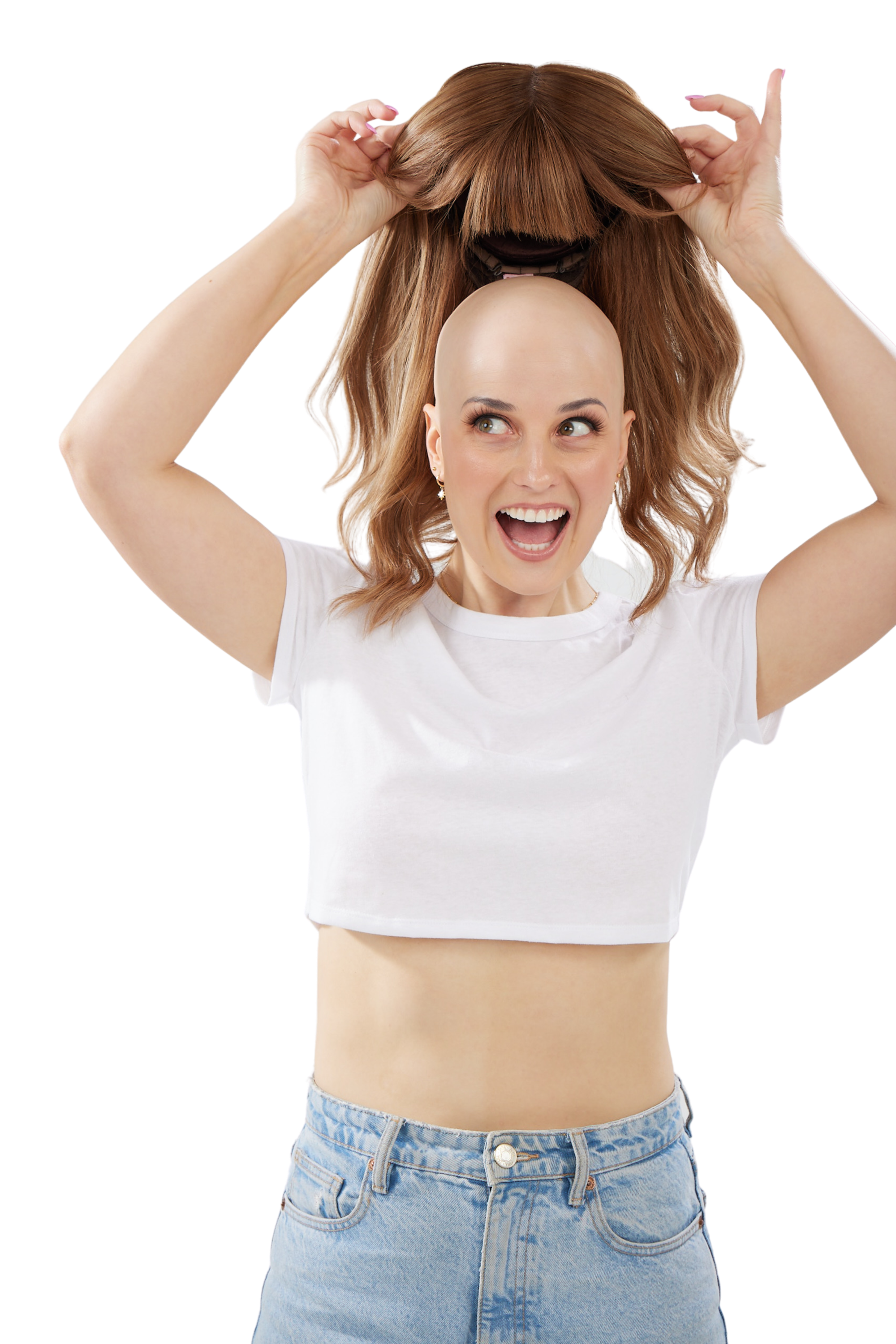 My hair loss began 2 years ago with just a couple of patches, now I've lost over 50% of my hair. That's where my amazing Lusta Hair journey began.
After chatting with Holly, I purchased an XS Game Changer. 
The fit is amazingly perfect. I have such a  small head and this just fits onto my head perfectly. I feel amazing with this on. I've been on boats in the wind, and at the football in hurricane winds and she didn't budge, even wore a beanie and felt great. Perfect wigs that no one even realises are wigs. Thanks to the amazing Lusta girls for making me feel normal again 
Lynn
I've been wearing wigs for the past 20 years and I've never, never found a wig that fit me properly. I was always having to DIY solutions that ended up being super uncomfortable. I hated it.
When I first purchased a Lusta wig I was sceptical. After so many bad experiences I didn't have much hope left.
My opinion of wigs has COMPLETELY CHANGED! My Lusta wig is the first wig that has ACTUALLY fit my small head. I honestly cannot believe it. I have never felt so comfortable in a wig before. I'll never shop anywhere else.
Dianna
If you have a petite head like me, I would highly reccomend trying Lusta. I went to so many salons trying to find a wig that fit my head. Nothing worked for me. I was almost at the point of ordering a custom-sized piece from my local salon but this was going to cost so much $$$$.
I was very scared to purchase from Lusta as an online business where I couldn't try it on. But Holly helped me measure my head on a virtual consult and walked me through everything.
When it arrived I was absolutely shocked. I cannot fathom how Lusta made a wig so perfectly for my head size. I'll never go anywhere else.
Maggie