This eBook is your ultimate step-by-step guide to buying a wig or topper.
There's SO much information out there when it comes to buying hair, so we've made it super simple for you to find the hair of your dreams, without the hours and hours of research.
In this eBook, we're going to go through everything you need to know when it comes to buying hair.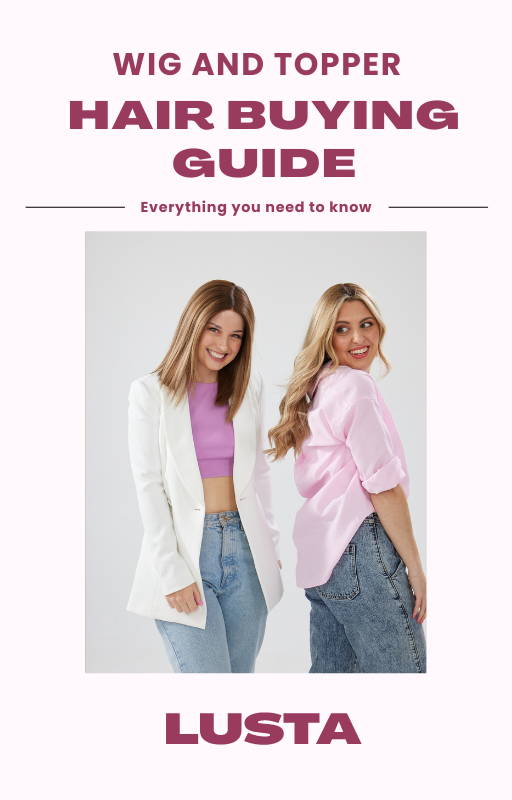 Take a look inside our eBook. This book is overflowing with guidance on how to buy your first hair topper wig. And the best part? It's totally, completely 100% FREE to download!
Written by Kimberly Di Benedetto (androgenic alopecia since 19 years old) and Holly Faller (alopecia universalis since 6 years old), this book explains exactly how to get the hair of your dreams.
Join us as we chat through all things hair loss and hair wearing!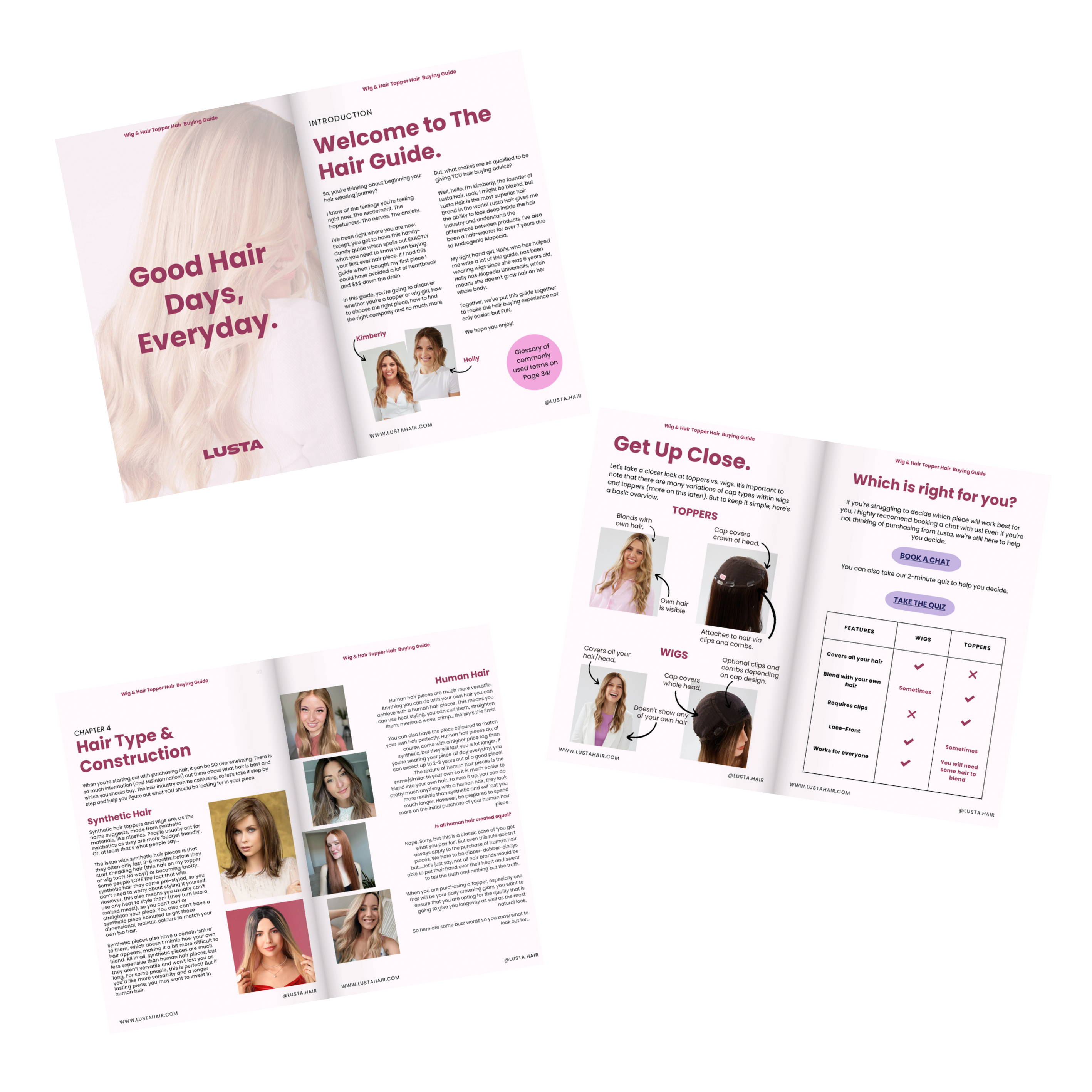 Get Your Free 40-Page eBook
The Secret to Overcoming Hair Loss
This is the most life-altering book you'll ever read. Hair loss is the party NONE of us wanted to be invited to. But, now we're here, how do we move forward. How can we not just survive through hair loss, but get back to being our confident, empowered selves? In this book we're getting really real about our hair loss journey, how to get started with wearing hair AND spilling the secrets the hair industry DOESN'T want you to know.