WHAT OUR LUSTA GIRL'S SAY:
Read through the topper and wig reviews from our incredible Lusta girls ❤️
"I'll Never Wear Another Wig Again."
I can't say enough great things about my Lusta wigs. I've had alopecia universalis for 14 years. Almost 4 years ago i purchased my first Game Changer wig, and I can tell you, I'll never wear another wig again. The high quality was immediately evident.
I've worn this current wig EVERY SINGLE DAY for 14 months now. 12 hour work days with it braided or pulled up in a high ponytail, I workout, snowboard, swim. And this cap still fits my head perfectly (a little normal wear and tear of course), and the lace front is completely intact, and STILL sits flat against my forehead. Its not even frayed or wavy after daily wear. As I'm writing this, my 14 month old wig is up in a high, tight pony tail, NO headbands needed ✌️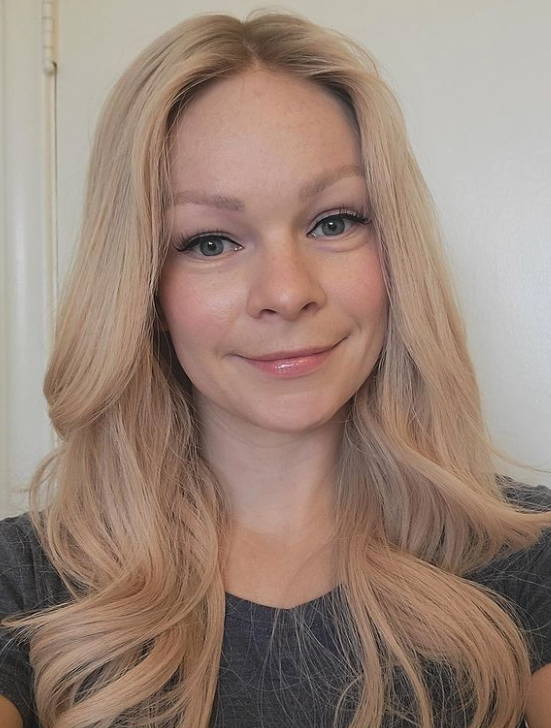 "I Cannot Wait for My Next Piece."
Coming up to our 1 year anniversary with my gorgeous lusta piece & I cannot wait to purchase my next piece ❤️❤️❤️

Thank you Team Lusta, you girls are amazing! And it was so so lovely to meet u all 😘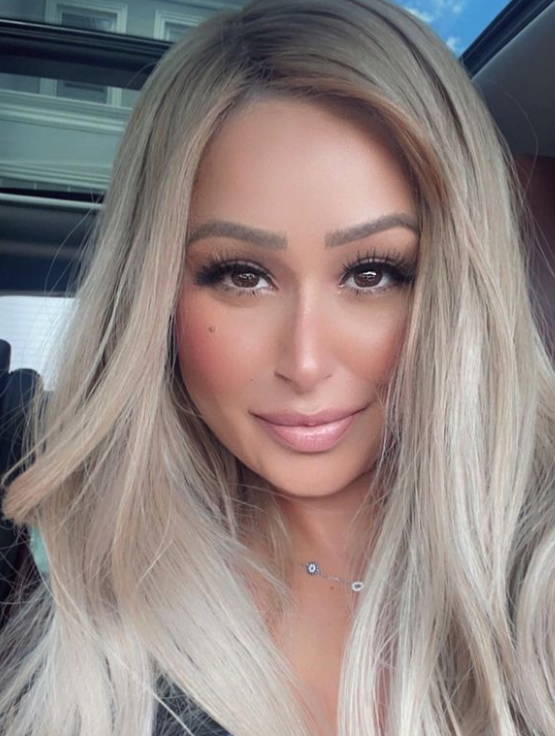 We received the hair and it is EVERYTHING. It's perfect. Thank you so much!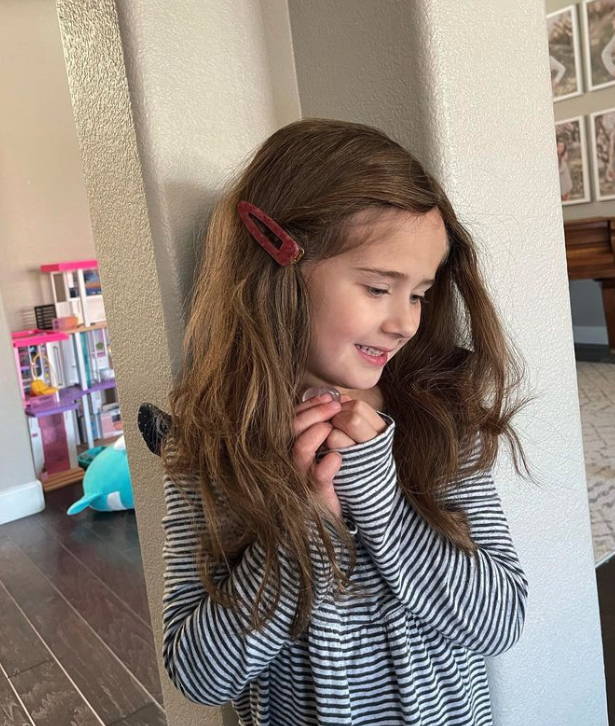 "I Get So Many Compliments."
Dear Lusta Girls, first of all thank you so much for the gorgeous wig! I went all in a few days ago and started to wear it every day. I get so many compliments! I'm still getting used to the routine and styling but I already love it!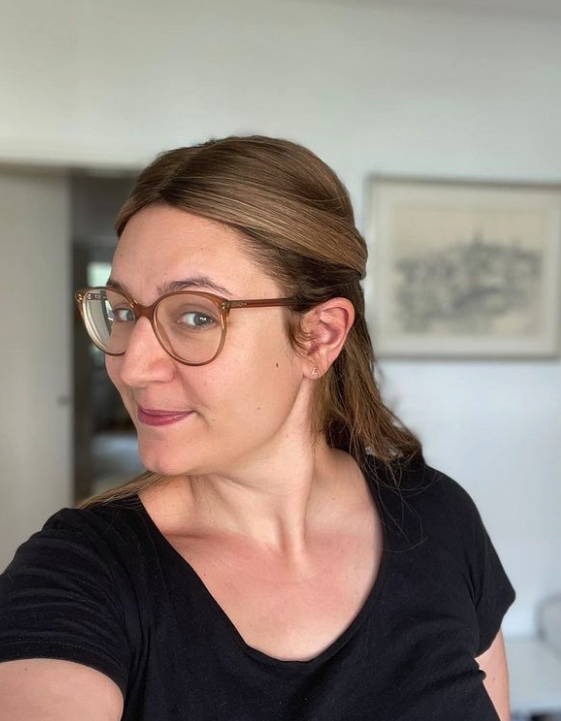 "I Feel So Much More Confident."
Received my wig today and I absolutely love it! It fits perfectly and the color is gorgeous!!!! I feel so much more confident and am so excited to go out wearing my new hair.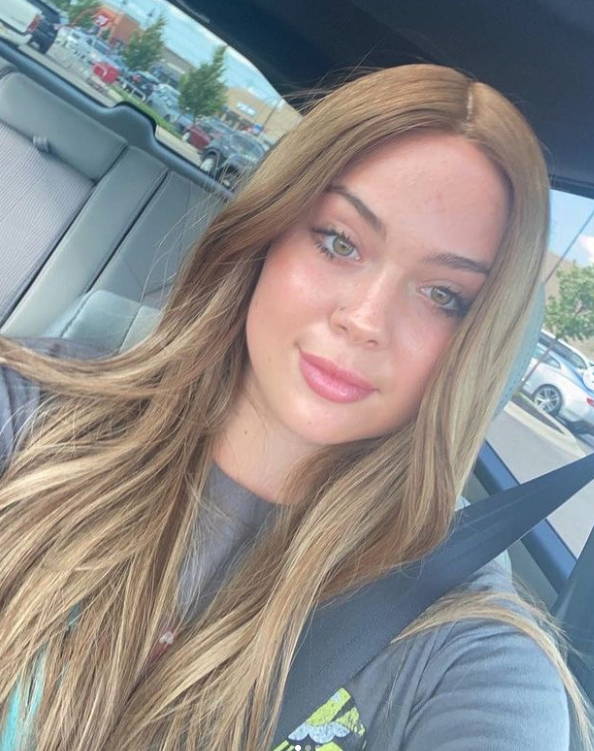 "Absolutely a Game Changer for Me!!"
Feeling so much more confident today. Got my Lusta topper last week and had it styled by my hairdresser today. OMG I am in love 💗 I have been admiring Lusta for a while and finally got my first hair piece. This is absolutely a game changer for me!!! Thanks to my amazing hairdresser in Sydney for sharing my joy and bringing this piece to life!!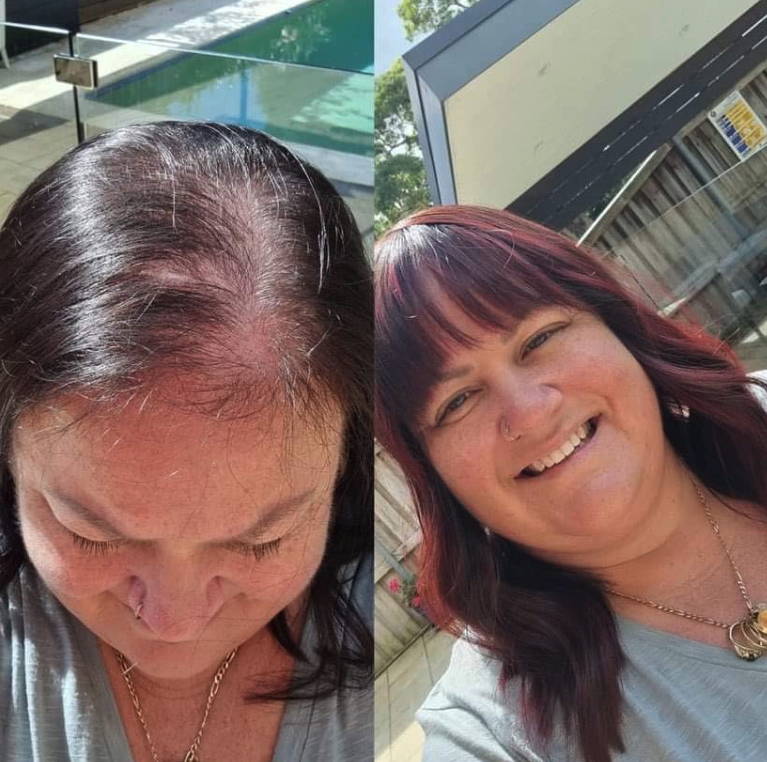 "The Quality is Amazing."
I got my second topper and love it. My first topper ever is a year old now and I can still wear it🥰 The quality is amazing. Only a few hair fell out, so the density is still great!
I love my new topper too! It's silky and the colour matches my natural haircolour 100%.
Thank you very much❤️❤️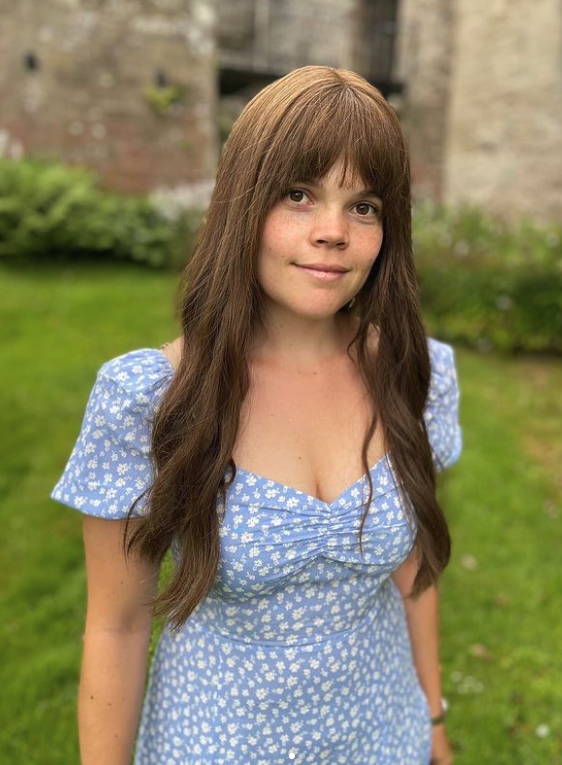 "I Can't Believe the Difference."
I'm so happy with how my wig looks. The color is just perfect! I can't thank you enough for being so accommodating when it came to helping me find the right color. I'm so excited to show you the before and after photos. I can't believe the difference!

I'm so grateful for your dedication to hair wearing, the Lusta brand, and for the service and support that you provide to your customers and followers. Your emails and videos, and the honesty, candidness, and encouragement within them have been so therapeutic!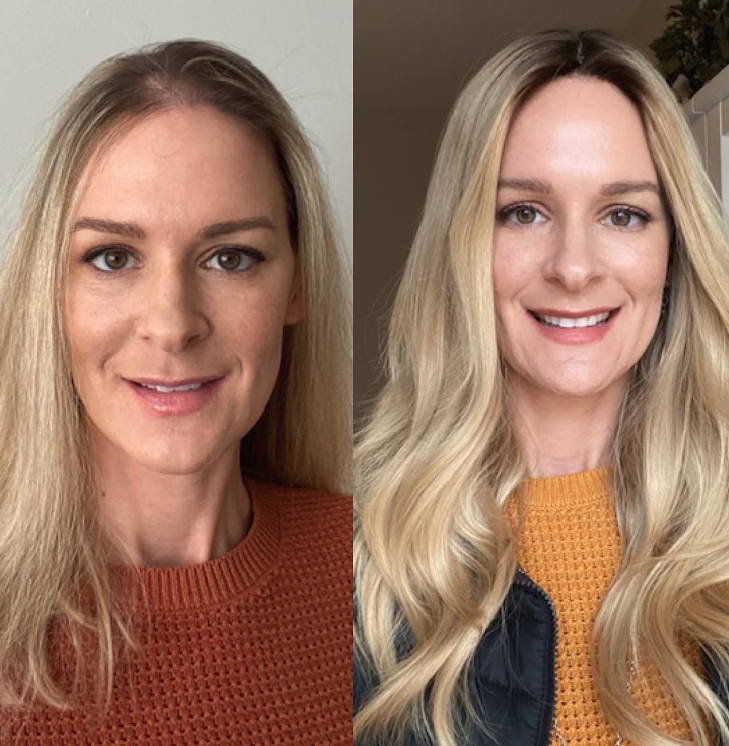 "It feels and looks like me."
I wore my new wig to work for the first time and it wasn't scary at all once I decided today was the day! It felt great and I was very confident in the piece the entire time. It was a monumental moment for me because this time last year, I would never have thought I'd be wearing wigs - let alone be comfortable in them! I had been terrified of having to wear something that might not look realistic. Wearing this piece today was a huge changing point for my hair loss journey. It feels and looks like me, and that's something I didn't know if I would be able to find.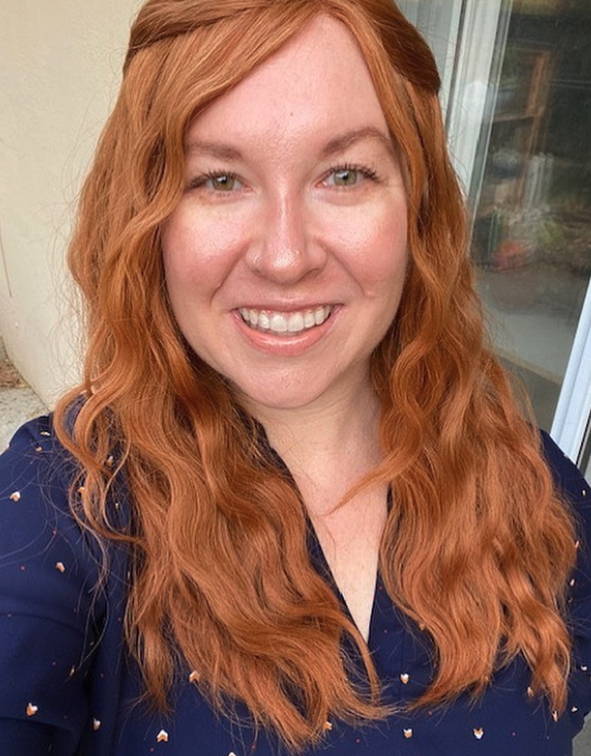 "I'm Obsessed with the Colour and Quality."
I just got my topper customized locally in San Diego. I went with bangs to make the blend easier. I have never seen softer, healthier, more beautiful hair in my life! The hair quality is divine! So glad I finally got her cut and colored so she won't stay in my closet!!

I'm obsessed with the color and the quality, and I love having bangs as an option now! My mom said I look 10 years younger with them. 🥰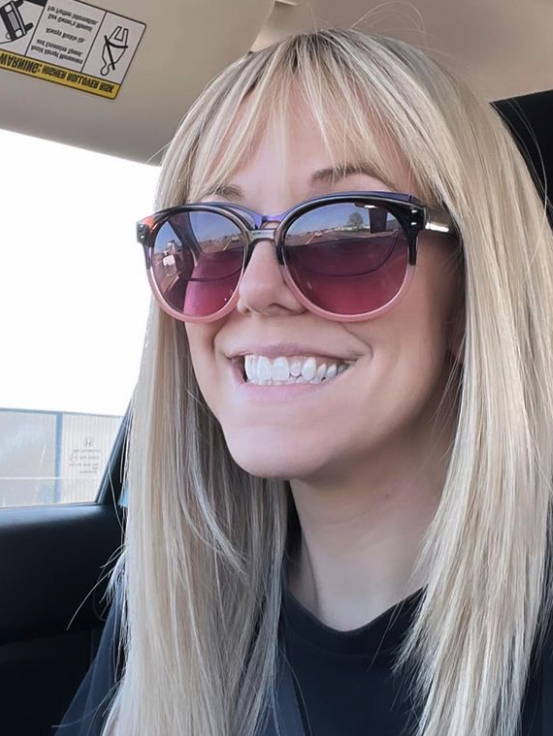 "So Helpful in Boosting My Confidence."
I just wanted to thank you so much for my wig, it's literally been so helpful in boosting my confidence after losing my hair due to chemotherapy! The wig is so realistic-looking and comfy, I was so blown away when I took it out of the package for the first time!
I'm so thankful to have stumbled across your page. I love the positivity, kindness and confidence you give back to so many women like me through Lusta Hair! Thank you a thousand times over ❤️✨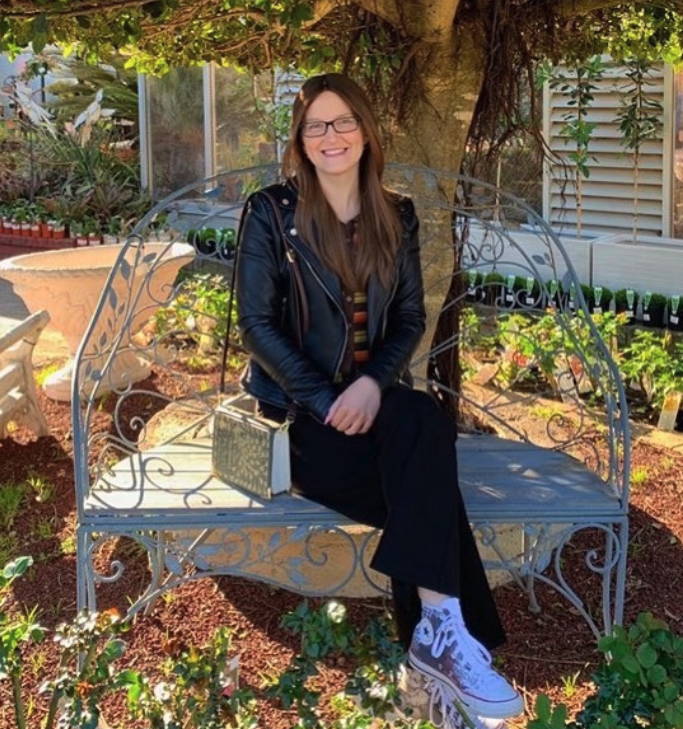 "This has Changed my Life."
I just got my topper colored. I wanted to thank you so much. This have change my life and gave me the confidence I was so lacking!💞💞💞
"I Feel Like Myself Again!"
My hair loss came on dramatically last year. I discovered Lusta this year and instantly knew I wanted to try one your pieces. I love all your content and the customer service is amazing. This is my first wig and I couldn't be more in love! The hair is so buttery soft and you color matched me perfectly. I feel like myself again! My advice to anyone on the fence about purchasing a piece from Lusta Thank you Lusta!💕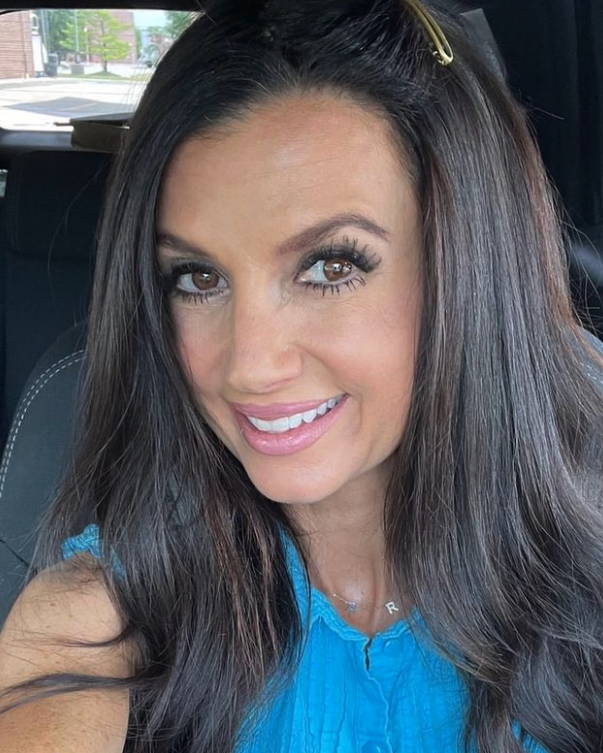 "I Just Can't Stop Looking at Myself in the Mirror"
I GOT MY HAIR MAIL YESTERDAY!!!! I just wanted to say thank you all so much, I this piece is so lovely I just can't stop looking at myself in the mirror, which I usually shy away from 🥲 The color match is impeccable ❤️ Now I can take a deep breath and quit stressing about my progressing hairloss from PCOS, because it's gonna always look GORGEOUS with your product! This is going to change my life Eeeeekkkkk!!!!!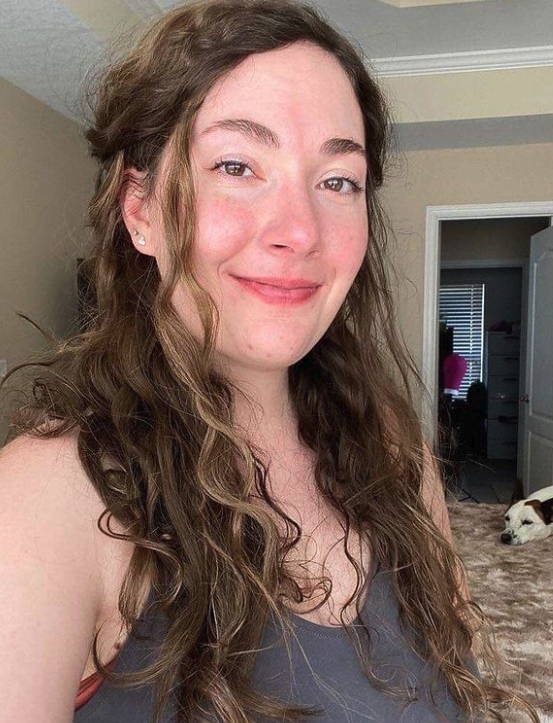 "After Putting on the Topper for the First Time, I Cried."
I just want to truly thank you! I now have my confidence back to go out without being self conscious and ashamed about my thinning hair.

With all the meds I have to take plus stress, just in the past year I have lost more than 60% of my hair. After putting on the topper for the first time, I cried. I felt so happy.

I bought a topper for me and my sister who is also starting to have thinning hair. These are our first toppers but it won't be our last!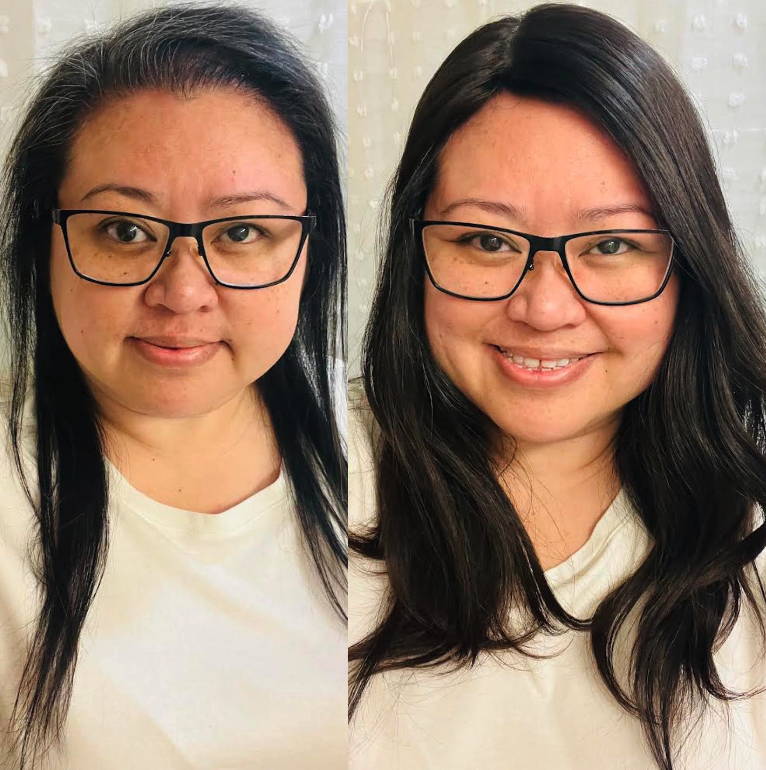 "More Secure than the Twice-the-Price, Made-to-Measure Vacuum Bases."
I've had Alopecia Universalis since I was 5. I've worn vacuum-type human hair wigs since I was 12. This is my first Lusta piece, and I'm IN LOVE. The hair is chinchilla soft. The cut? Runway worthy. And I can report after a month of wearing that this base is lighter, more comfortable AND more secure than the twice-the-price, made-to-measure vacuum bases. Thank you, Lusta team. You've made me feel more beautiful than I've ever felt before.
"So Comfy and the Hair is Unbelievably Soft."
Literally what topper?! I think it's safe to say out of the now 5 hair pieces I've owned in my life this is by far my favourite. The colour match on the roots to my bio hair is perfection!
It's so comfy and the hair is unbelievably soft!

Thank you team Lusta! Love you all forever! 💕💕💕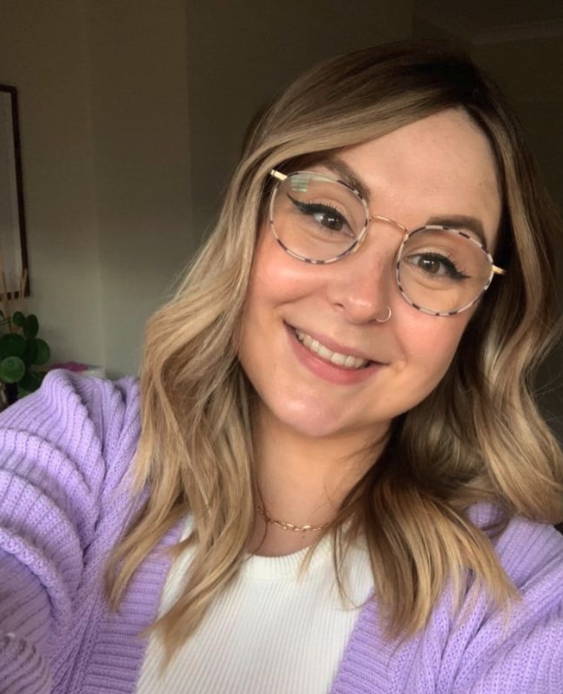 "Making My Hair Dreams Come True"
I just got my Lusta game changer wig, and I'm absolutely speechless. I was diagnosed with Alopecia when I was only 10 months old, so I've tried many wigs over my life. But none even come close to comparing with this wig! It's so comfortable, so soft, and feels so secure without being too tight. I just wanted to thank everyone there at Lusta for making my hair dreams come true!!!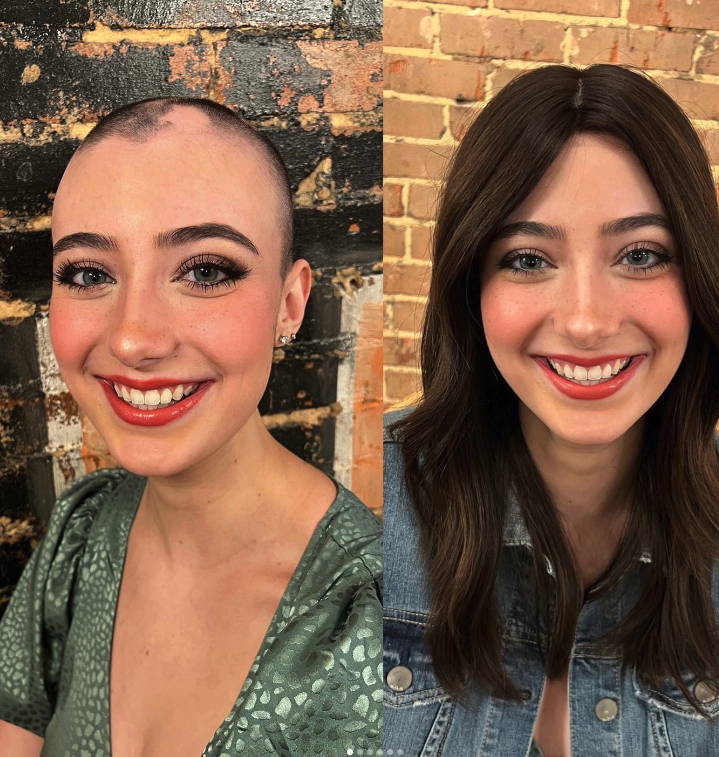 Me just loving my blend this morning! Thank you Lusta! I'm seriously so happy with my wig!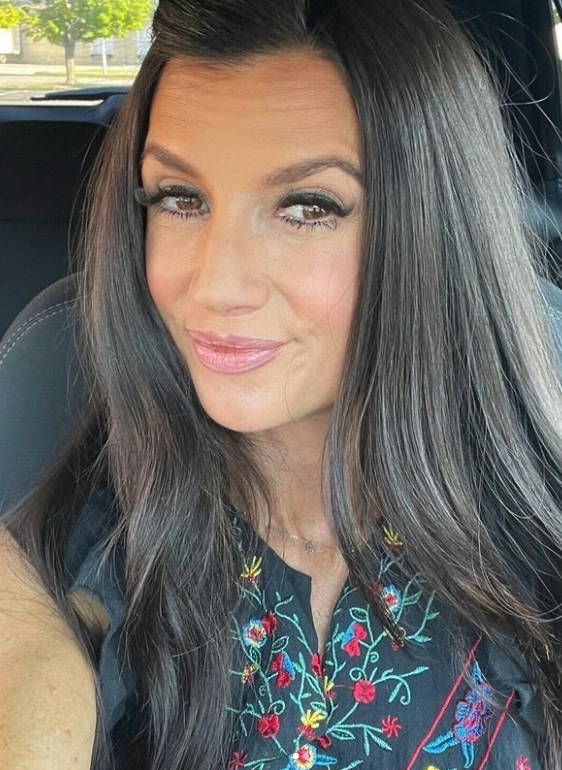 "By Far The Best Quality."
I wore my new wig for a work conference and absolutely loved it! It's very comfortable and secure and the hair is so soft. Your customer service and the treats you send in the box with the wig are so appreciated- it is such a wonderful experience compared to other wigs I've purchased. I've been wearing wigs for 7 years now and this Lusta wig is by far the best quality so far. I look forward to buying more in the future!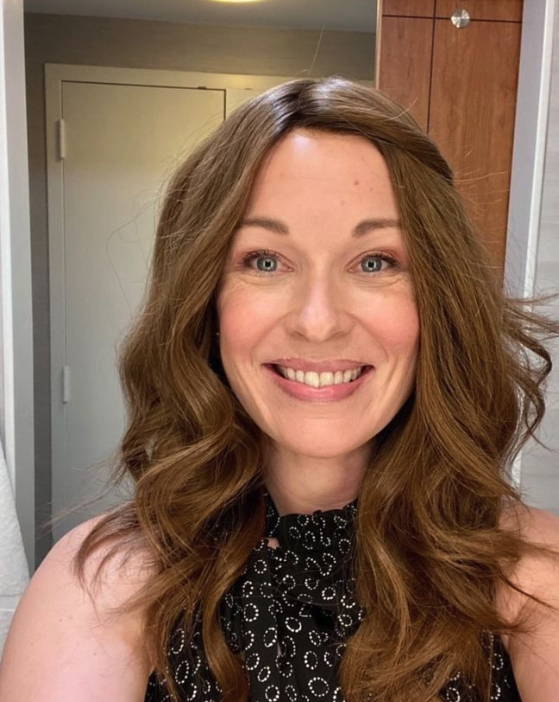 "Thank you, thank you, thank you!!!"
Let me start by saying, the quality of the piece is just beautiful. The hair is soft, the cap is comfortable. The color - I cannot believe how perfectly your stylists matched it with my bio hair! I was super worried about the piece having been so bright blonde to start, but it turned out better than what I could have imagined!
Lusta Girls, I cannot thank you enough for the amazing work you're doing - you're truly changing lives and giving so many women the chance to go out in the world feeling so good about themselves. Thank you, thank you, thank you!!! I'm already planning out my next piece!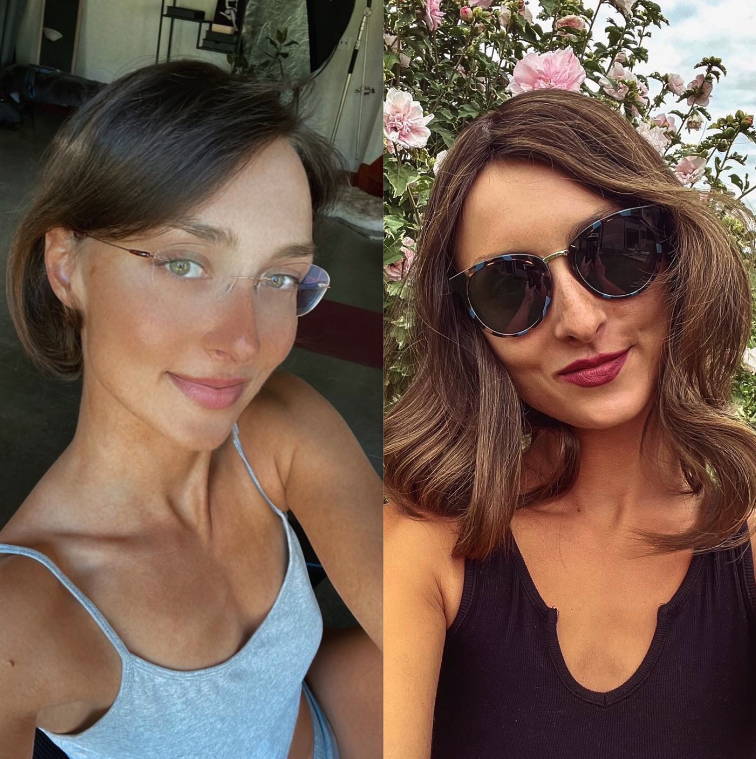 Straight out of the box. Eeeek it's so long and luxe! 💅🏻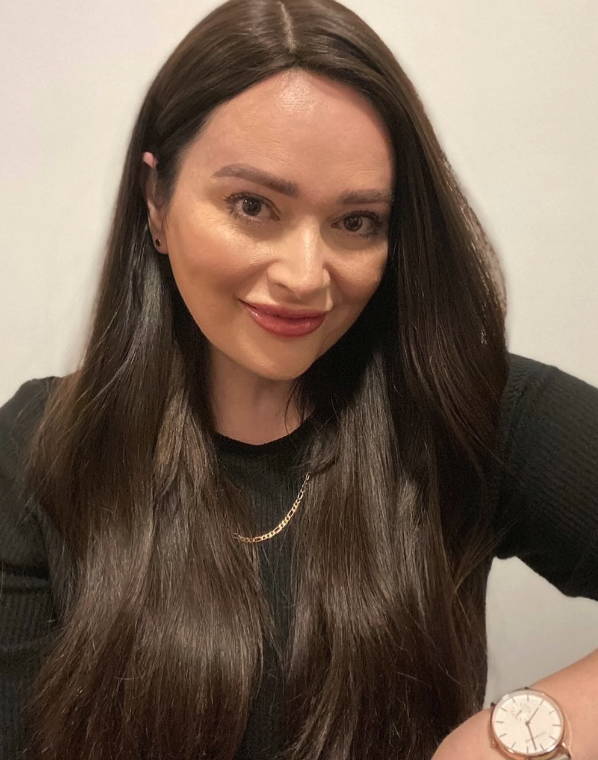 "It Feels and Fits Perfect."
Thank you so much for this lovely hair. You did an amazing job! It feels and fits perfect, and even smells delightful. Thank you also for all your videos with good advice and encouragement. You have helped me so much, and made me feel less alone with hairloss. Thank you for creating a community and being so inspiring