Finally. A Wig That Feels Like

"

You

"

.
Finally. A Wig That Feels Like 'You'.
Let me tell you a little story about

wigs.
I've been dealing with alopecia (the fancy word for hair loss) my whole life. When I got my first ever wig at the age of six, that was the beginning of a 25-year journey of learning about wigs that has led me here.
Whether you're brand new to this, or you have been wearing hair for years, we all know how overwhelming navigating the world of wigs can be.
Boy oh boy, I have worn the good, the bad, and the UGLY when it comes to wigs. From itchy scratchy caps (my poor scalp!) to horrible quality hair, to completely wrong fitting wigs - ugh! It can feel like you'll never win! Like the perfect wig just doesn't exist and they all look so "wiggy"…
I had resigned to my fate of wearing uncomfortable wigs for the rest of my days - I didn't know there actually was a better solution out there.
Let me tell you, there IS a better solution. You CAN have it all when it comes to wigs.
A wig that actually fits! That doesn't itch your sensitive scalp! That is secure enough to head flip without budging! And that looks completely natural and undetectable!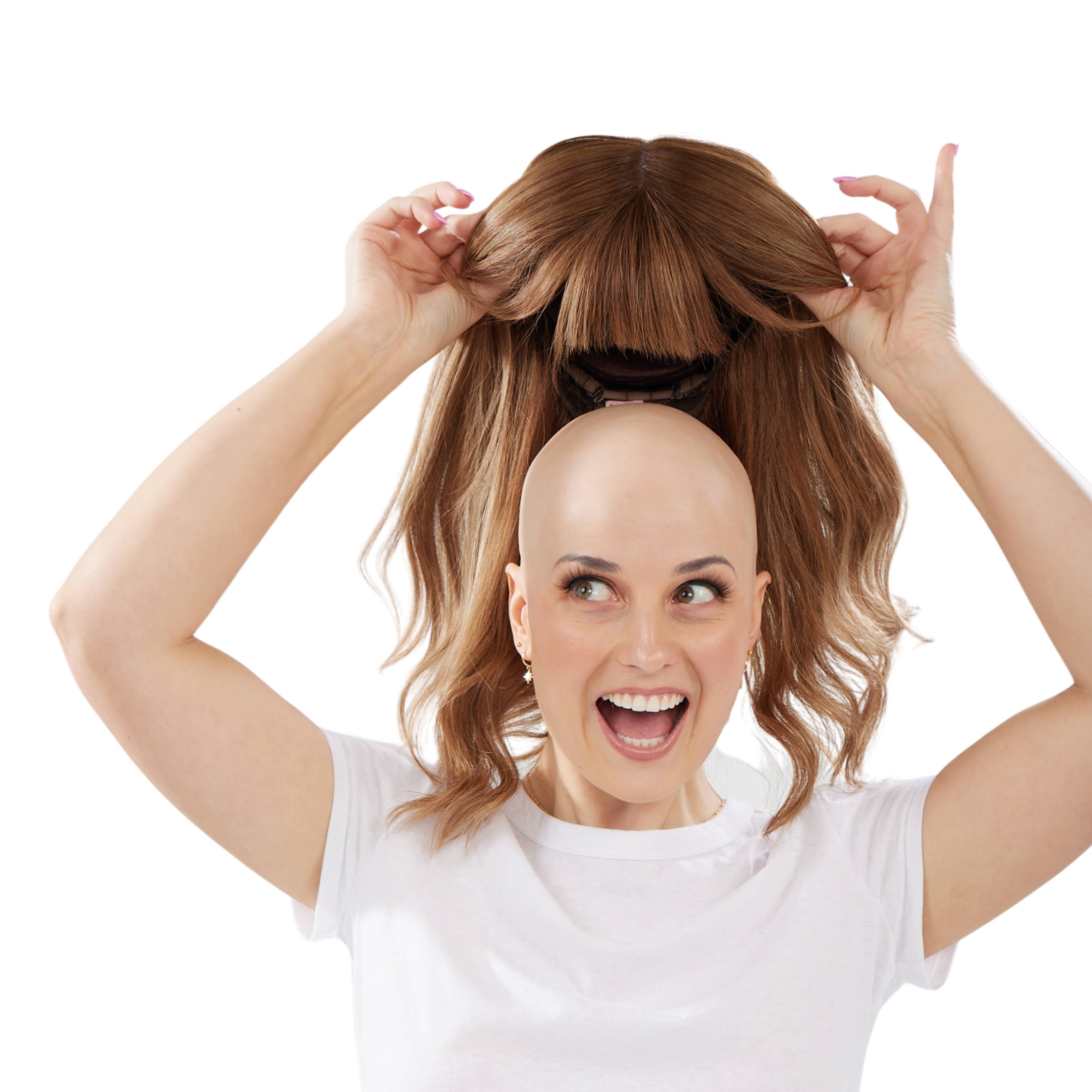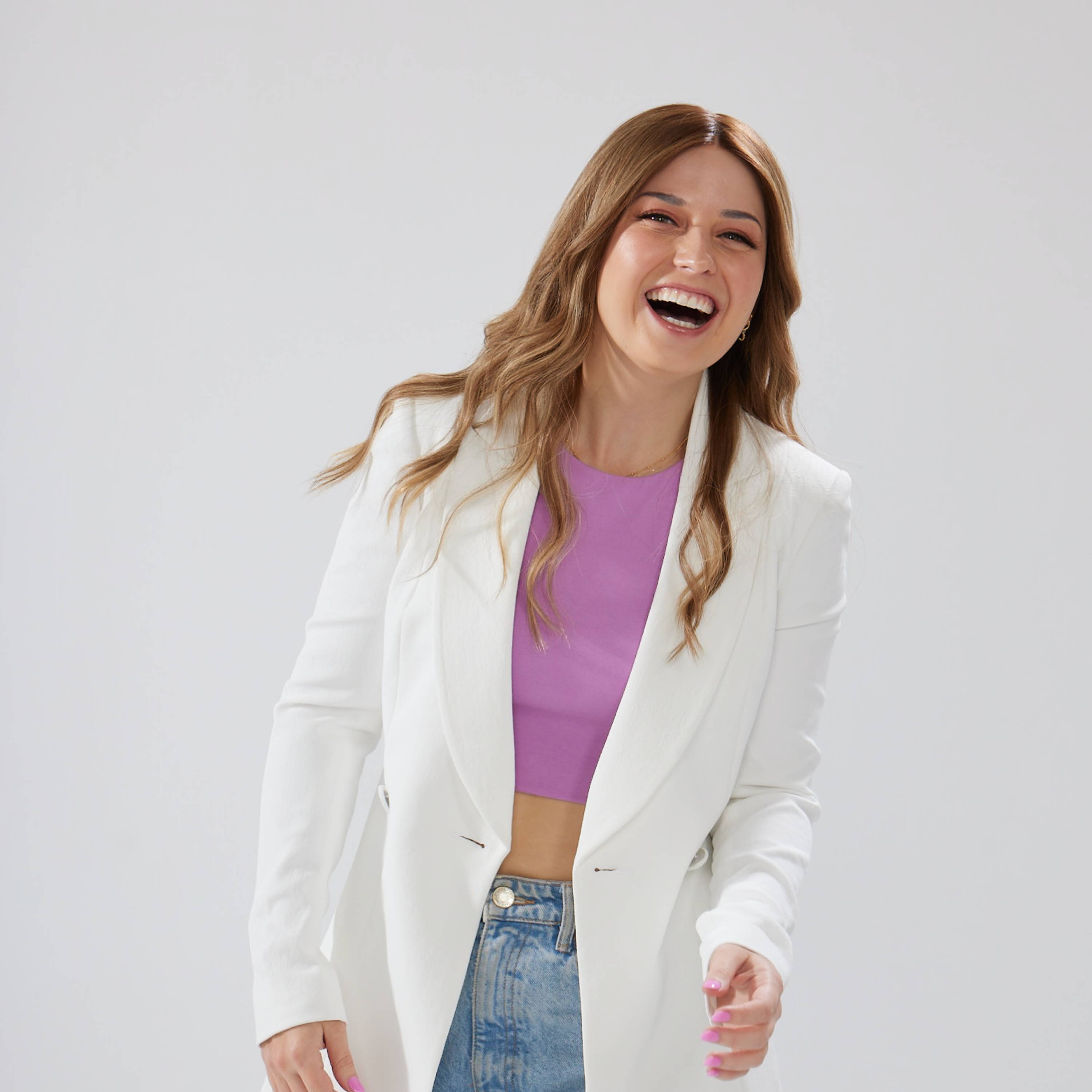 When I found the right wig, my life totally

changed.
Finally, out of nowhere, my confidence went from zero to 100!
I was no longer hiding. I used to be completely consumed by my hair loss and wondering if people could tell that I was wearing a wig, and finally now I was FREE.
No more avoiding situations where the topic of hair might come up, no more missing out on activities, no more holding myself back. For the first time in my life, I stopped thinking about my hair and just lived my life. A huge weight was lifted.
So that's why I'm here, to help you learn from my experience and find the perfect wig for you too.
Wigs? They seem too

overwhelming!
So you have hair loss, thinning hair or just want more volume, but not sure you want to go all the way to wigs? Don't worry, we've got you covered!
Let me introduce you to toppers! Think of toppers as half a wig, or extensions that cover the top of your head. They're the perfect option for those who want to add some thickness to their hair, without totally covering their own natural hair.
Pop your email in below to find out ALL about toppers and why they just might be your ultimate soloution, giving your runway worthy hair in just seconds!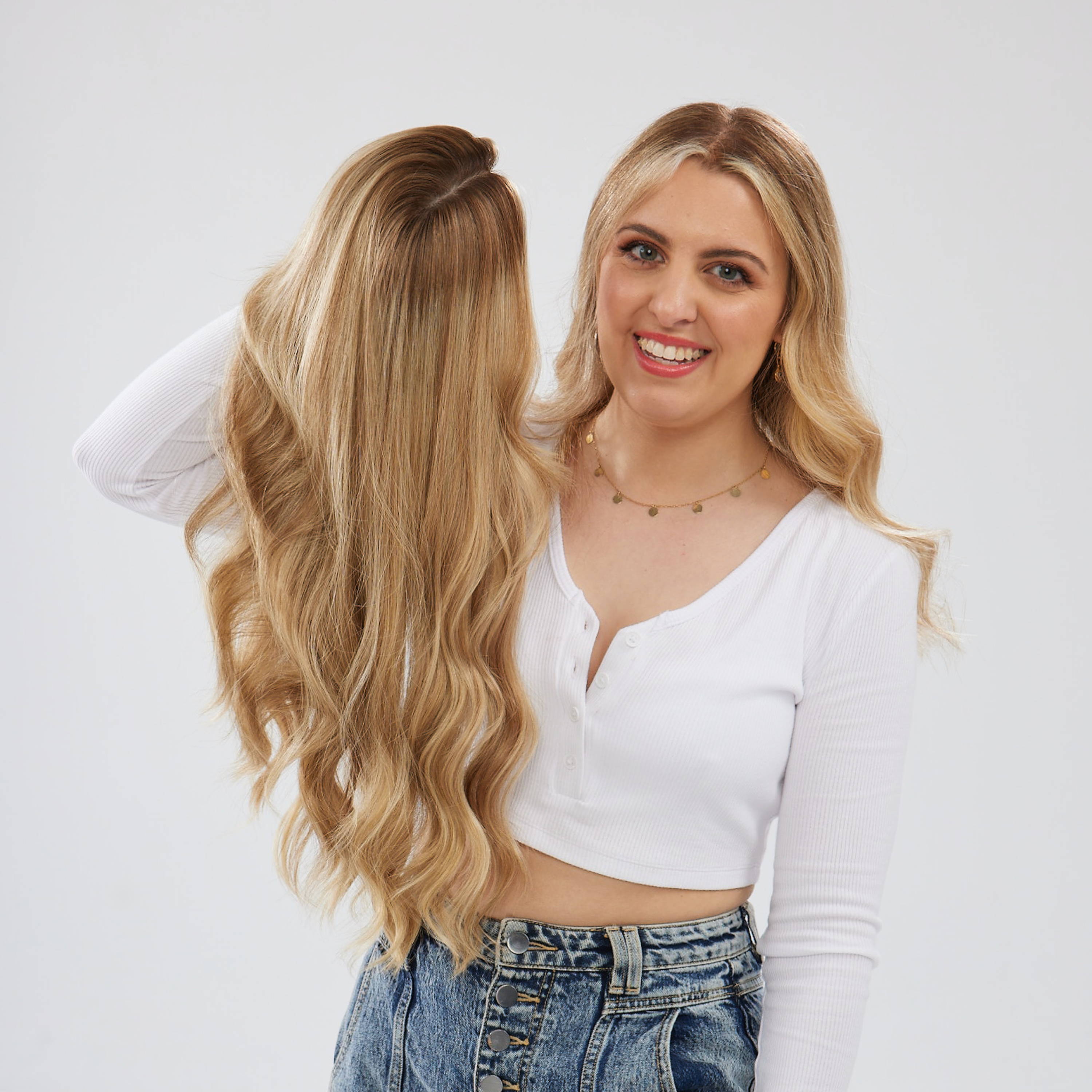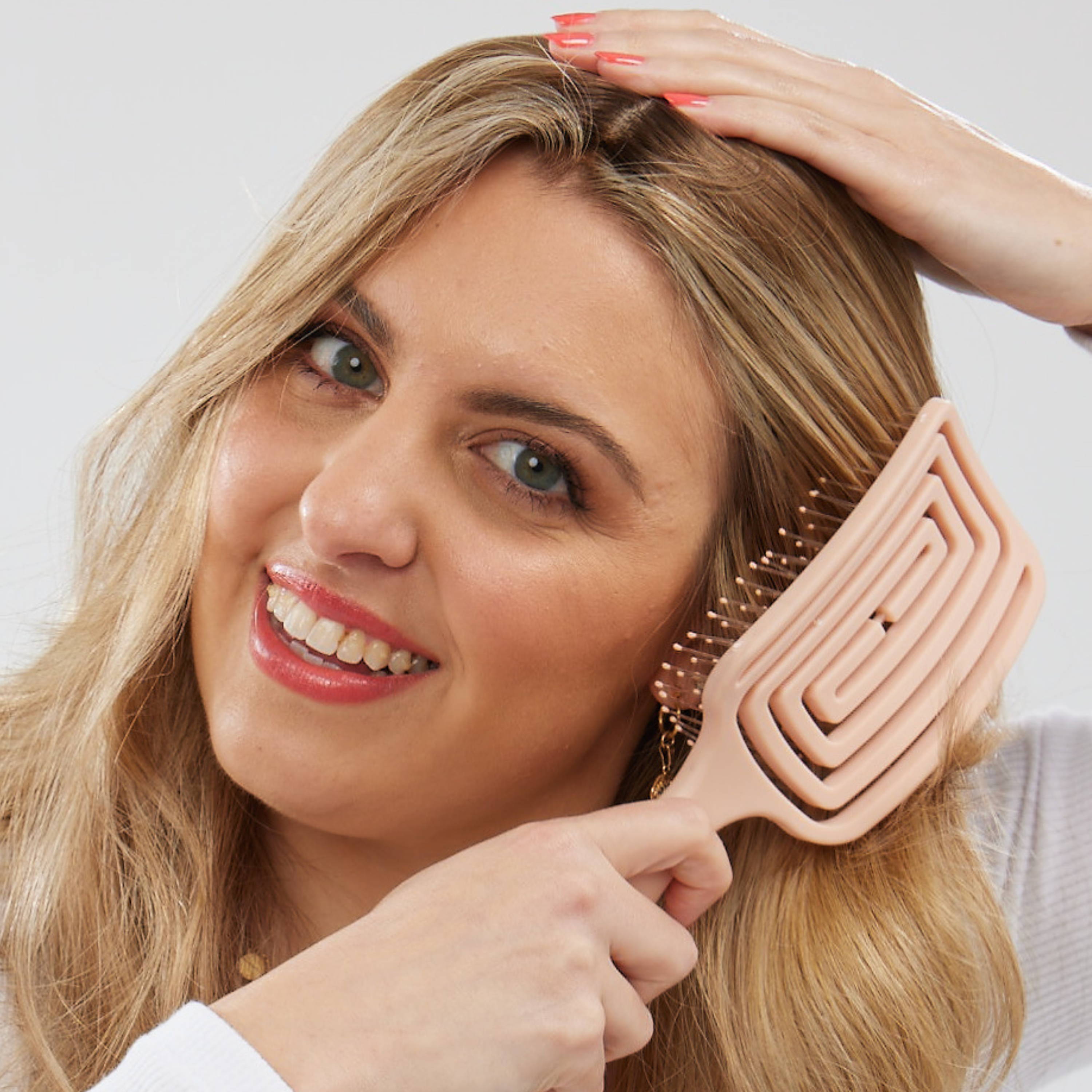 ❤️JOIN THE LUSTA GIRL GANG ❤️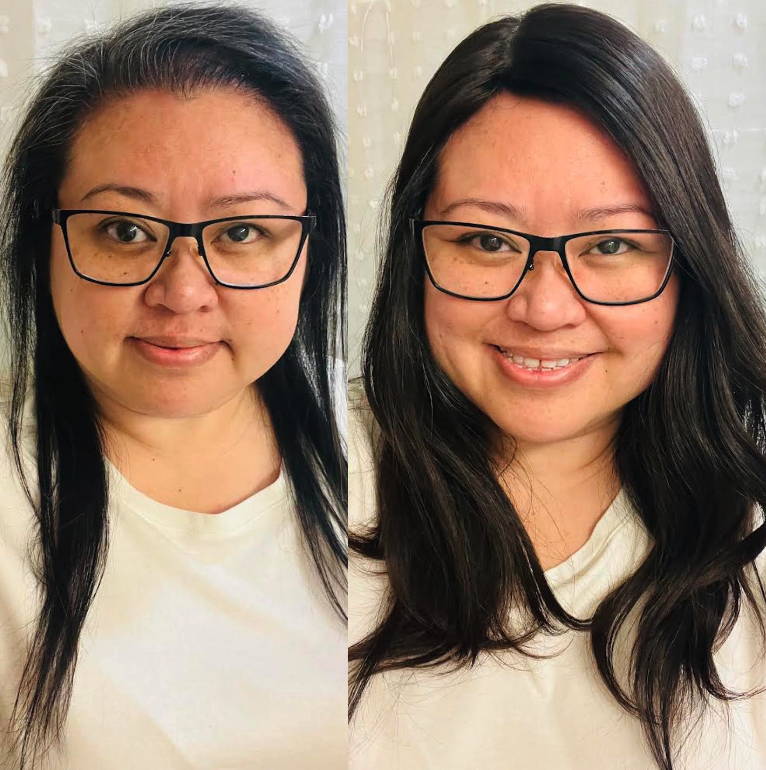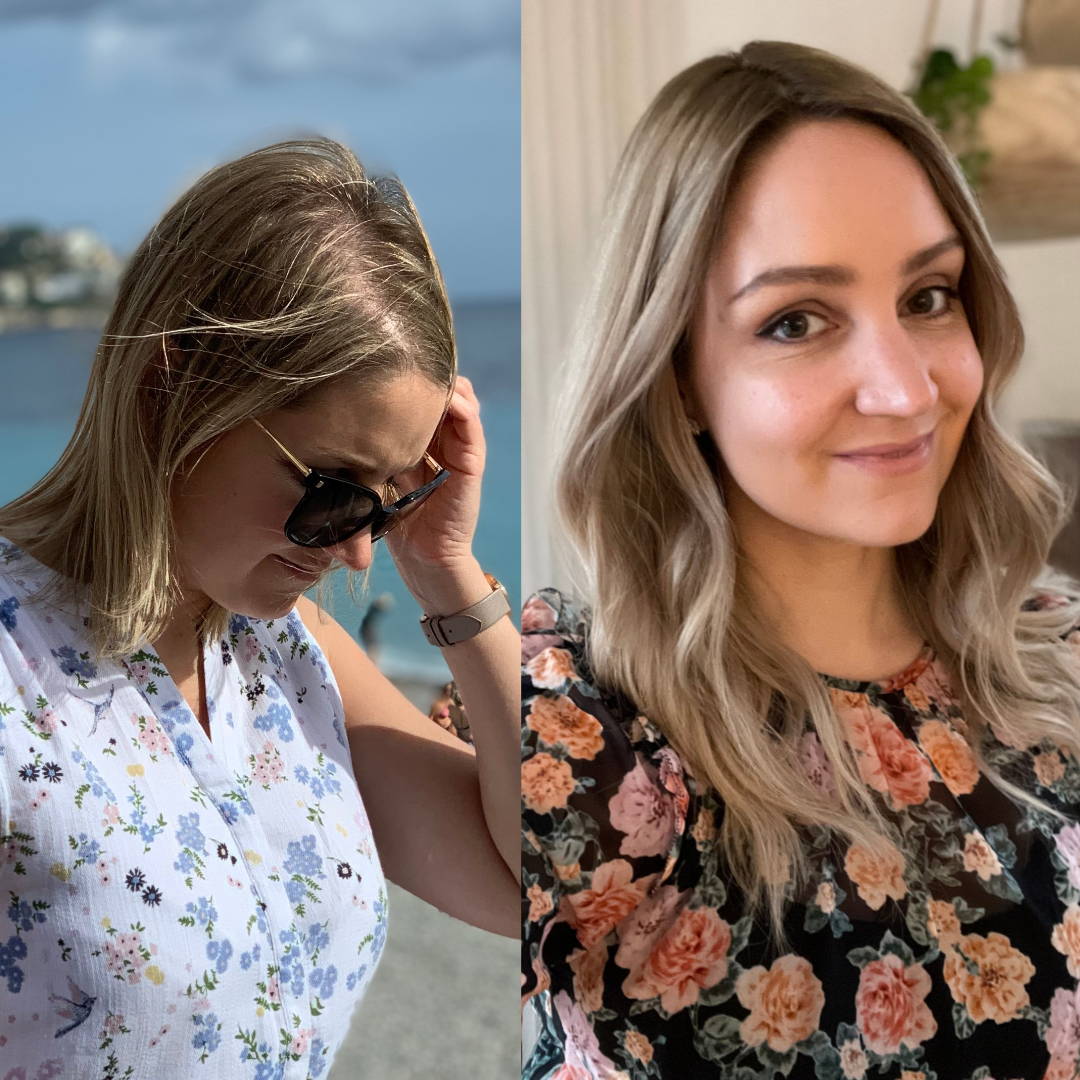 ---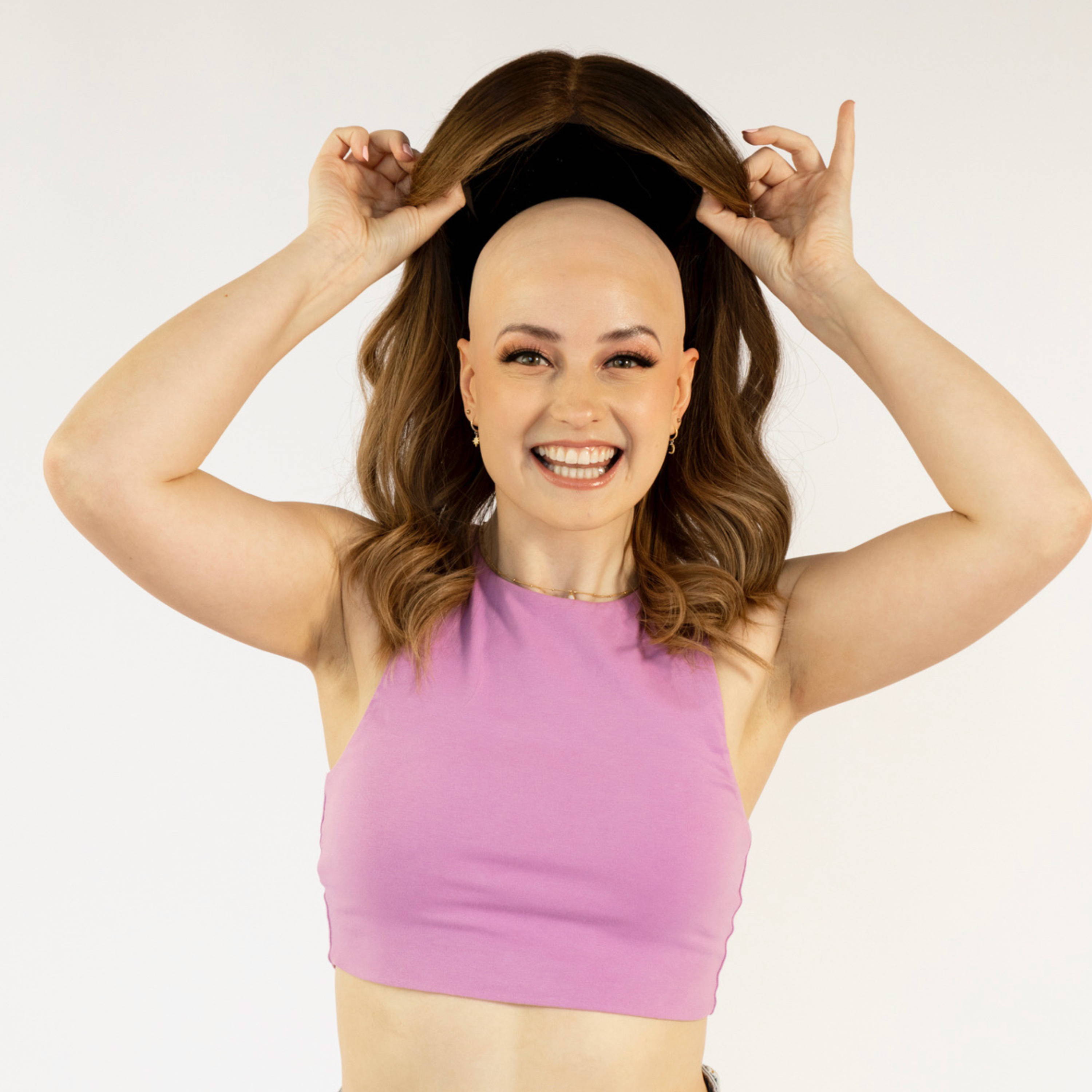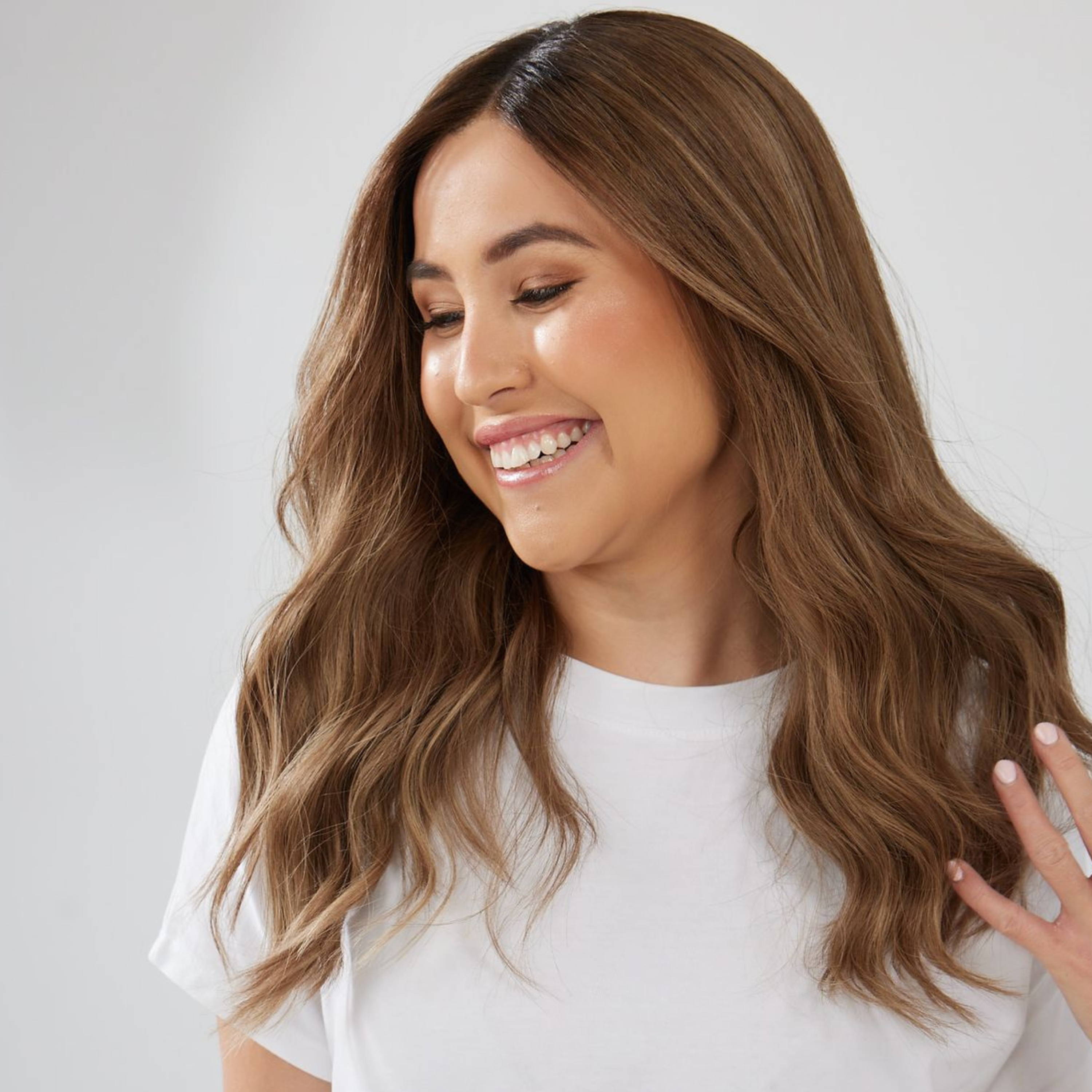 Does this sound like

you?
You have been searching for the most natural look.
You struggle to find a wig that fits.
You need something comfortable enough to wear all day every day.
You dream of being able to wear a high ponytail again, or flip your head around without your wig budging.
You need to check out Lusta Hair. That's what we do. We have been where you are. We know how shit hair loss is. We know it doesn't need to be made harder by wig troubles!
We hold your hand and help you find the perfect solution.
I can't wait to meet you and start your journey to having the BEST HAIR OF YOUR LIFE!